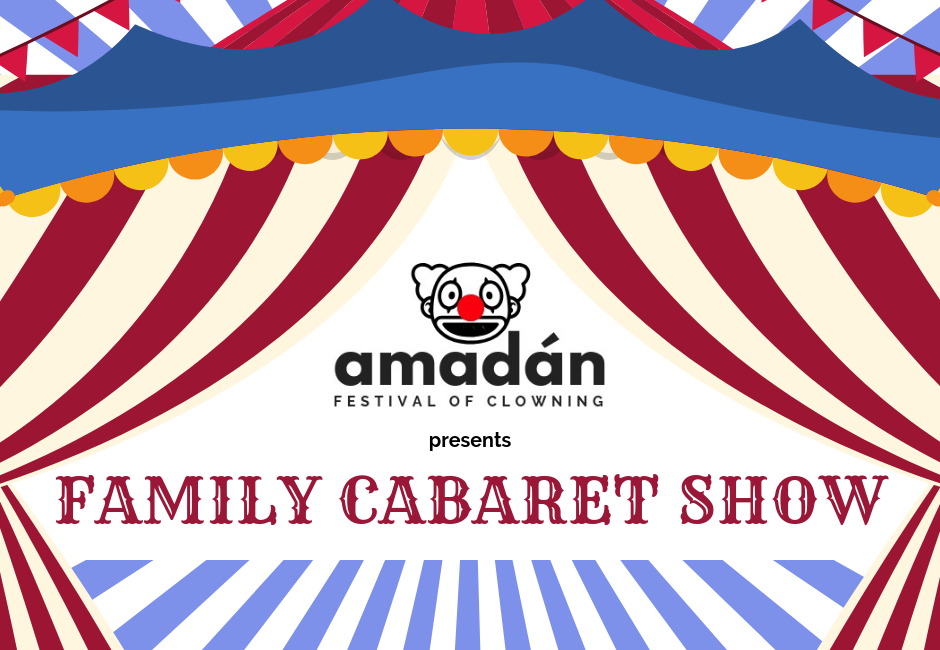 Amadan Festival Family Cabaret Show – Sunday 12th May, 3pm, Tickets: €8.00 / Family of 4 €26.00
Wow what a whirlwind we have for you, an afternoon of family cabaret never to be seen again. We have brought together some of the world's best entertainers, clowns and eccentric performers from all over Ireland, England. Scotland. USA, Mexico, Denmark and France to make you smile, laugh and maybe cry with their fun, foolishness and frolics.
So come and join us at Nenagh Arts Centre, Sunday 12th May @ 3pm, for some seriously good family fun.
Caution:
For those with a weak bladder this show may cause you to wet yourself laughing!