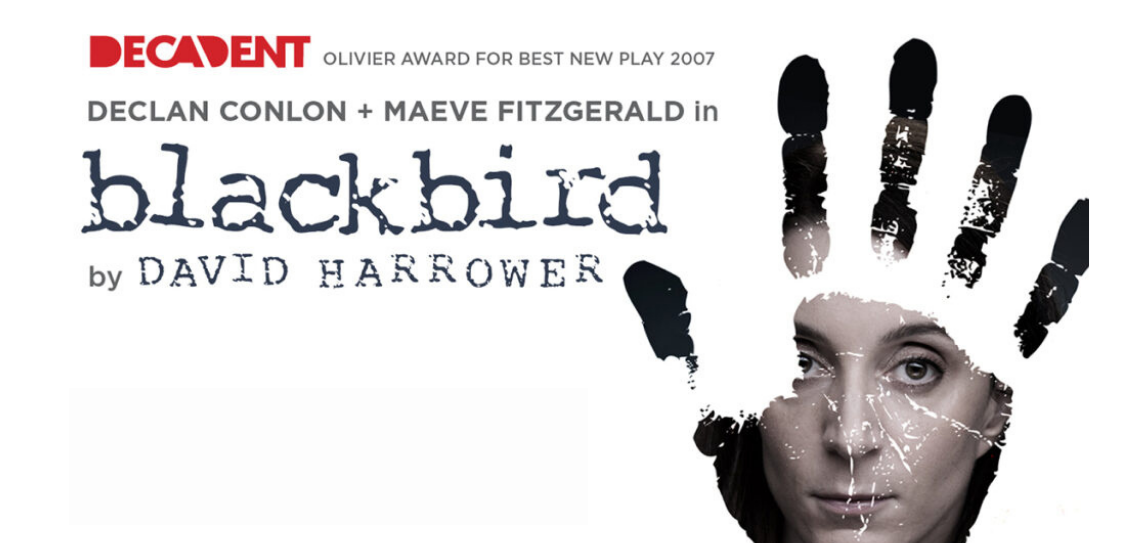 Blackbird – Saturday 21st May, 8pm, Tickets: €18.00 / €15.00
Running Time: 80mins No Interval
Presented by Decadent Theatre Company
Written by David Harrower | Directed by Andrew Flynn
Blackbird was an adrenaline jolt to critics and audiences alike when it premiered at the 2005 Edinburgh Festival. It has since received productions around the world including in the West End where it won the 2007 Olivier Award for Best New Play and on Broadway starring Jeff Daniels and Michelle Williams.
Blackbird is a heart-stopping confrontation between two people forever bonded by a shared experience that torments them both. This blistering two-hander boils theatre down to its most essential elements.
After years in prison and subsequent hardships, Ray has a new identity and has made a new life for himself, thinking that he cannot be found. Una has thought of nothing else. Upon seeing a photo of Ray in a magazine, she has arrived unannounced at his office.
Guilt, rage, and raw emotions run high as they recollect the passionate relationship they had fifteen years ago, when she was twelve and he was forty. Without any moral judgments, the play never shies away from the brutal truth of this abandoned and unconventional love. Una is looking for answers, not vengeance. Nevertheless, the consequences are shattering. Questions far outnumber answers in this dark drama.

Blackbird contains strong language and adult content. The sexual abuse of a minor is discussed. It is suitable for ages 16+.