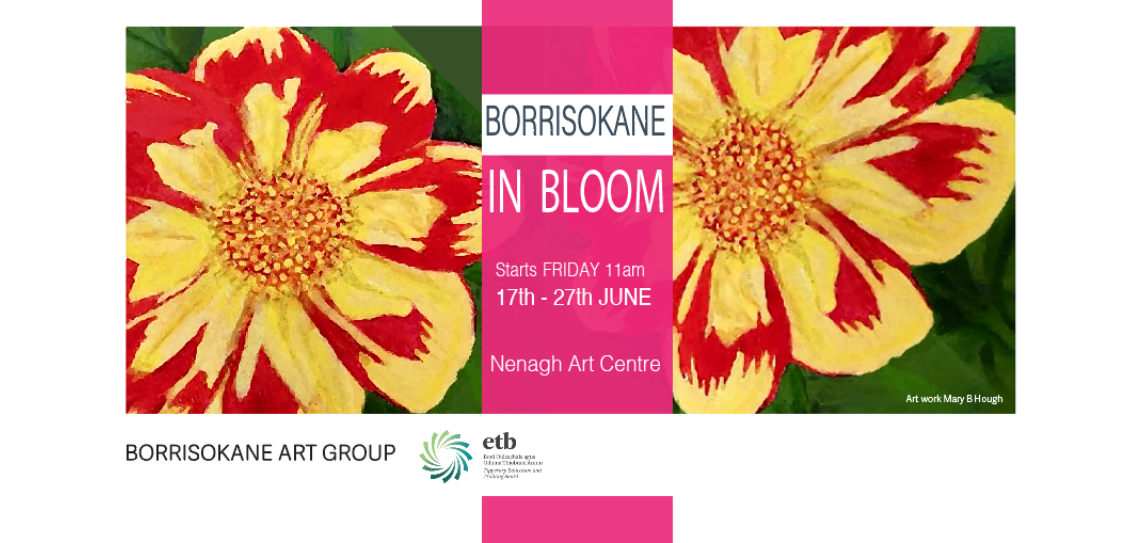 Borrisokane in Bloom – Running: Friday 17th – Monday 27th June
This exhibition is to celebrate the wonder of nature in all its glory. Flowers have instilled in us great meaning over time. Flowers help to convey our deepest emotions and signal change and development in different celebrations throughout our life.
This group was formed together through the Tipperary ETB. The Artists where guided and mentored by tutor Melissa Ryan. The concept of this wonderful colour explosion was to reunite a group of female Artists to showcase their works of Art to the wider community.
During our Art term, the ladies grew and developed skills in Acrylic's on canvas and Watercolour's on paper. The series of Blooms differs by each individual Artist looking through their eyes and style of interpretation.