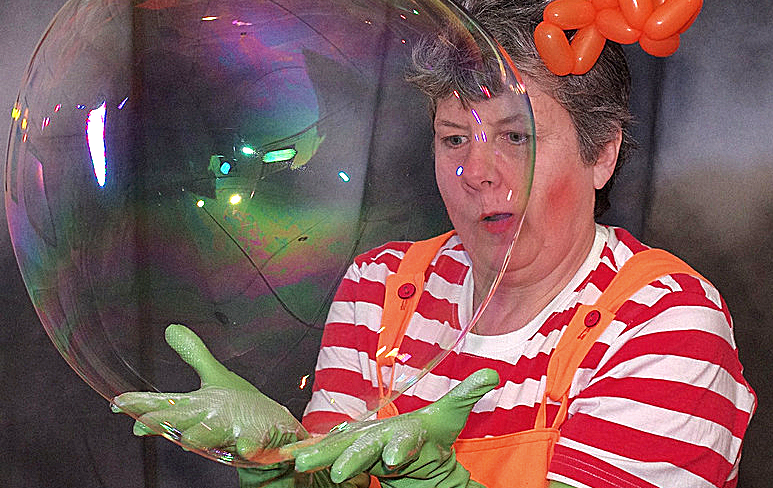 Bubbly Bubbles – Sunday 28th July, 3pm, Tickets: €8.00 / Family of 4 €26.00
This award winning, Guinness World Record holding artist will take you on a journey full of bubbles of all shapes and sizes AND laughter! Bubblz bubbles with bubbly fun as she engages children to love learning about bubbles, maths AND science! Audiences of all ages OOH and AAH as the bubbles spellbind the audience and volunteers get to have a go too, SOME audience members might even end up INSIDE a bubble!
What is her recipe?
An ounce of laughter
A pinch of creativity
A smidgin' of bubble mystery
A cup of Fairy
A cube of magical geometric bubbles
10 gallons of MAHOOSIVE bubbles
Stir all the ingredients together in the bubble bucket, add an enormous bubble wand and it's time to tame them bubbles!