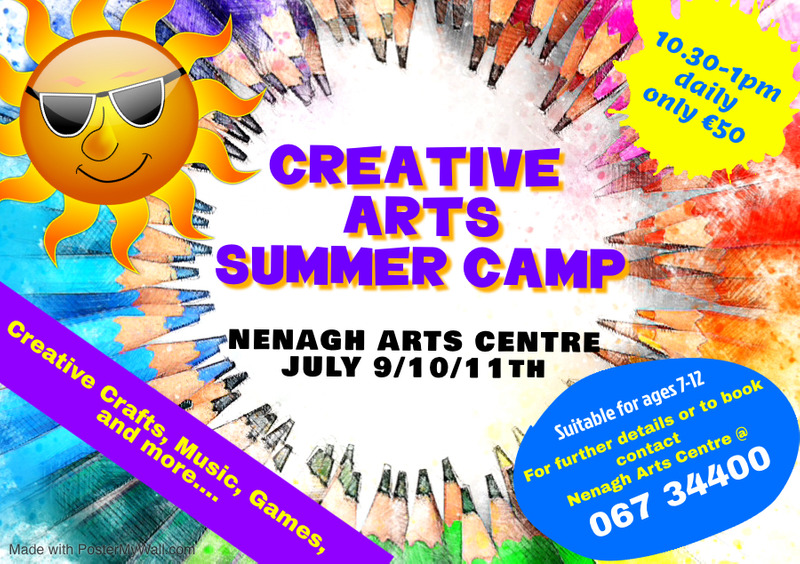 Creative Arts Summer Camp – Tuesday 9th – Thursday 11th July, 10.30am – 1pm, Price €50.00,  Suitable for 7-12 year olds.
BOOK THROUGH THE BOX OFFICE.

Create, Imagine, Discover, Discuss. Solve Problems, make Friends and have Fun with Us! Create Crazy Giant Hands, work on Ice Cream Art and have fun with Musical Creative Games. Work in teams to create group Art with sticks, your body and rags. Let your imagination go wild to decorate our very own 'Creative Camp 2019' Selfie Frame and create your own personalised Props. Our new area for this Camp is a 'free space' where kids can relax, work to their own pace, create, invent and design their own ideas.
BOOK THROUGH THE BOX OFFICE