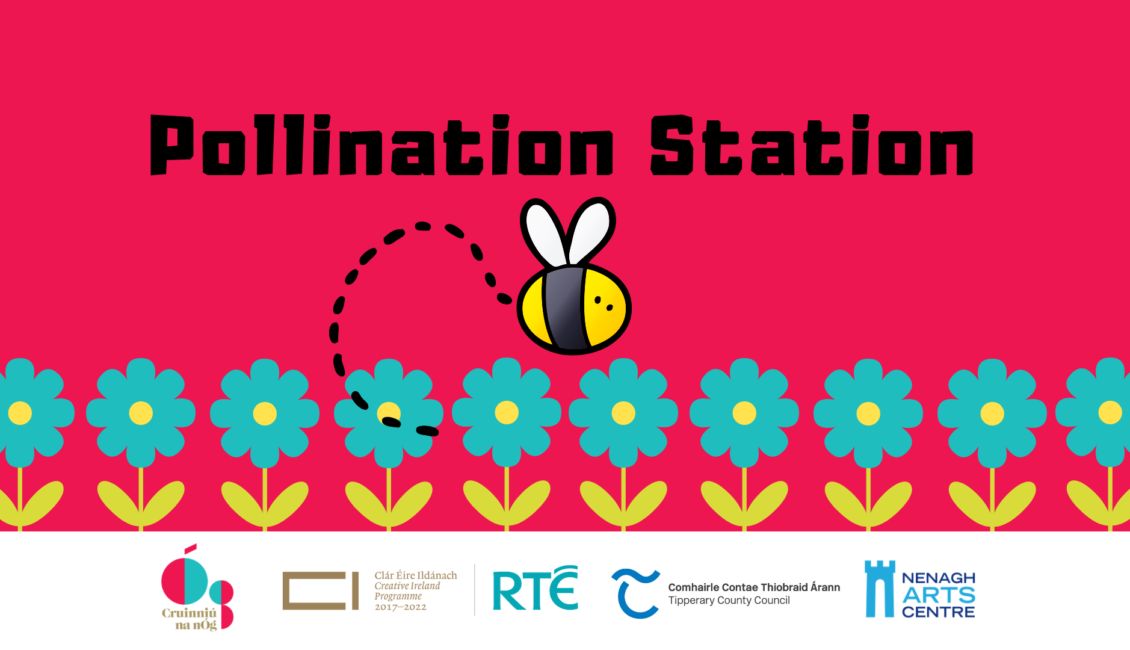 Cruinniú Na nÓg – Saturday 15th June, 2pm – 5.30pm, Tickets: FREE (Booking Essential)

Join us for an afternoon of workshops, tastings and acrobatic performance at our Cruinniu na nOg event Pollination Station.
Help us create an extra-large bee & flower collage, learn how to create a mini habitat for solitary bees or how to make a wildflower seed bomb to throw in your garden. Tiermoyle Beekeeping will be here for the afternoon to show us some of their amazing products and let us have a taste of natural honey. Finally, finish off the afternoon with Cikada, a new circus show that fuses high level of acrobatics with moments of hilarity that blur the lines between human and nature.
Places are limited so do book early!
2pm – Flower & Bee Collage – BOOKED OUT
3pm – Solitary Bee Home – BOOKED OUT
4pm – Seed Bomb Workshop – BOOKED OUT
5pm – Cikada Circus Performance – BOOK HERE
Sponsored by Creative Ireland, Tipperary County Council & RTE