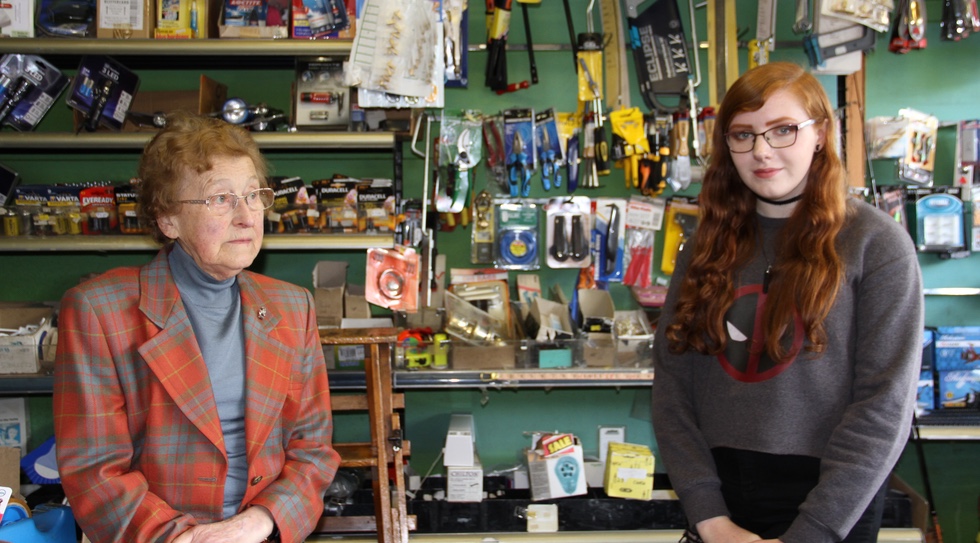 Damer House Gallery: 'Last of the Summer Wine' – Running Online From: 17th December 2020 – 18th January 2021
WATCH HERE
The story of any place is also the story of its people. Artist and film maker Therry Rudin's beautifully and sensitively filmed documentary "Last of the Summer Wine" gives us an understanding of the town of Roscrea through the views and memories of several of its senior residents, witnesses to many changes over the years.
The film is dedicated to the late Liam Maloney who features strongly in the film. Born in the house on the grounds of Dungar Cemetery in 1941 and spending his working life in the local drapery trade, Liam reminisces in the relaxed and convivial atmosphere of his home, dog on lap.
Although a common theme is the sense of loss, both in terms of employment and the demise of various businesses, the strength of community spirit and the rich historical heritage point to a positive potential for the town, reinforced in the fact that young people carried out the interviews, bridging the past, present and future.
The film was originally due to be shown in Damer House Gallery, Roscrea as part of the schedule for 2020, but due to Covid-19, the gallery is closed and will not re-open until April 2021.