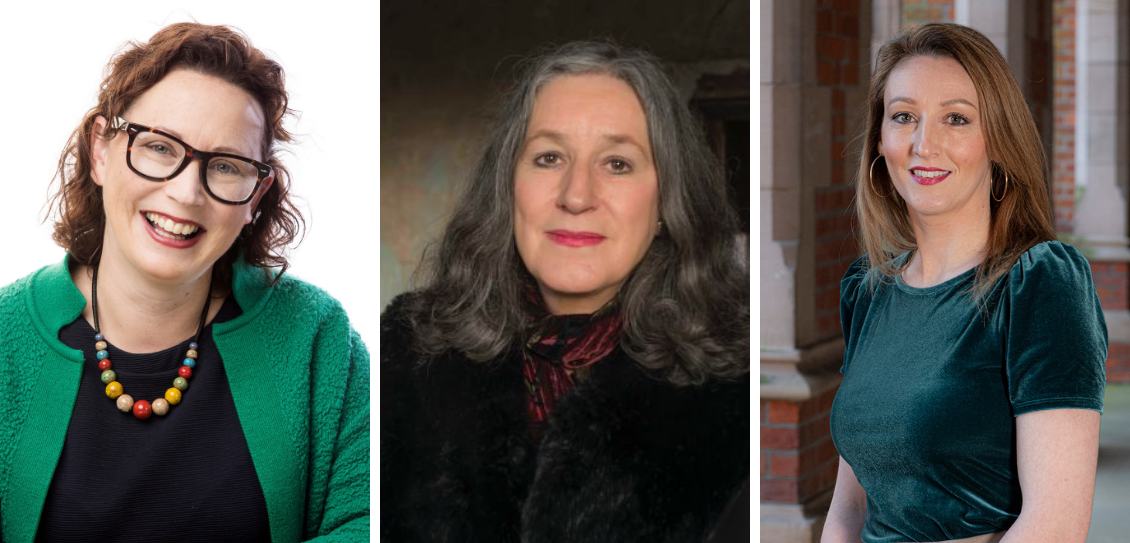 DNLF – Bad Bridgets in the spotlight with Dr Leanne McCormick and Dr Elaine Farrell, chaired by Catriona Crowe – Saturday 2nd October, 3pm – Tickets: €10.00
Venue: Nenagh Arts Centre
PLEASE NOTE: You can order as normal but please be patient as there is a slight delay in the emails being issued with tickets. We are working on getting this resolved.

PLEASE NOTE: Vaccination Passports & Identification will be required to attend this event.
Meet researchers and presenters of the hugely popular Bad Bridgets podcast, Dr Leanne McCormick and Dr Elaine Farrell for a conversation hosted by Catriona Crowe in which they explore the world of criminal and deviant Irish women convicted in America from 1838 to 1918.
Their fascinating research and podcast has revealed that Irish-born migrants feature frequently in registers relating to prisons, houses of correction and houses of industry. They will share some fascinating individual stories which reveal the lived realities and experiences for Irish girls and women who left Ireland for the 'new world'.
We're happy to welcome back our audiences and artists to Nenagh Arts Centre. Below are a number of policies in place for your safety:
Vaccination Passports & Identification will be required to attend this event.
The telephone number of the person booking will be used in the event of contact tracing.
Please do not attend if you are exhibiting any symptoms of COVID-19 or have been in contact with anyone who has tested positive.
Arriving early is advisable to comply with safe social distancing
Wearing of face masks is mandatory.
Please use hand sanitiser at the entrance.
Box office will close at 5pm the day of the event – All phone orders must be collected prior to this.
There is a one way system in operation within the building.
You will be directed to your seat by our front of house staff.
Where possible use e-tickets displayed on your phone.