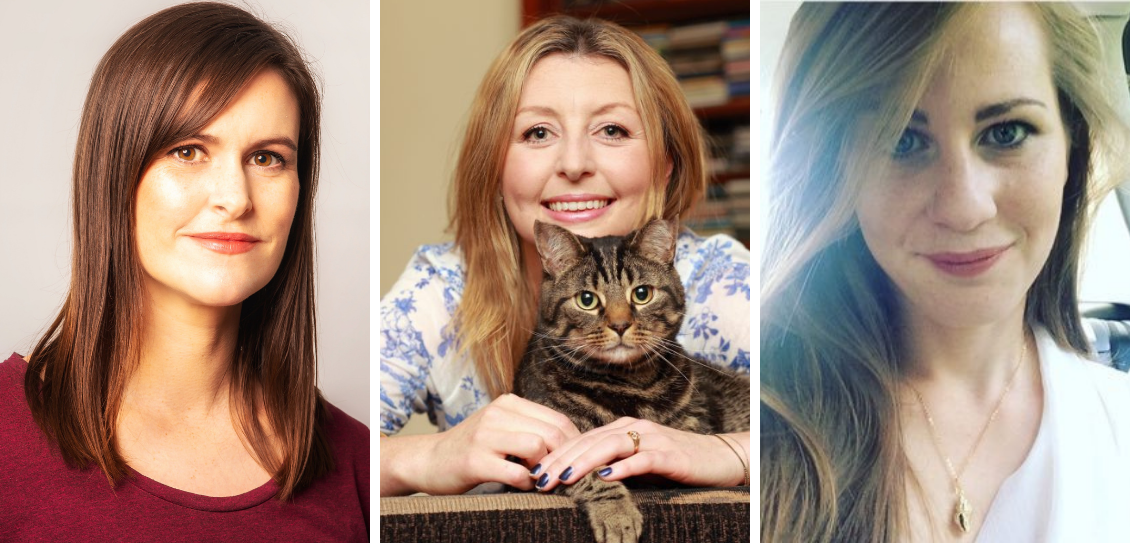 DNLF – Contemporary Voices – Sunday 3rd October, 3pm – Tickets: €10.00
Venue: Nenagh Arts Centre
PLEASE NOTE: Vaccination Passports & Identification will be required to attend this event.
Tipperary born Eimear Ryan and Louise Nealon in conversation with Edel Coffey.
Holding Her Breath is Eimear Ryan's dazzling, page-turning story of passion, family and identity. When Beth Crowe starts university, she is shadowed by the ghost of her potential as a competitive swimmer. Free to create a fresh identity for herself, she finds herself among people who adore the poetry of her grandfather, Benjamin Crowe, who died tragically before she was born. She embarks on a secret relationship – and on a quest to discover the truth about Benjamin and his widow, her beloved grandmother Lydia. The quest brings her into an archive that no scholar has ever seen, and to a person who knows things about her family that nobody else knows.
Louise Nealon's debut 'coming of age' story, Snowflake, follows a young woman's transition from a dairy farm in rural Kildare to the decidedly urban and relentlessly urbane surroundings of Trinity College in Dublin. Normally applied condescendingly by Baby Boomers to millennials the term 'snowflake', according to the book's blurb, refers to someone who is 'sensitive, complicated, intense, flawed'.
Two of Ireland's most exciting contemporary novelists demonstrate an Irish literary life in rude good health. Not to be missed!
We're happy to welcome back our audiences and artists to Nenagh Arts Centre. Below are a number of policies in place for your safety:
Vaccination Passports & Identification will be required to attend this event.
The telephone number of the person booking will be used in the event of contact tracing.
Please do not attend if you are exhibiting any symptoms of COVID-19 or have been in contact with anyone who has tested positive.
Arriving early is advisable to comply with safe social distancing
Wearing of face masks is mandatory.
Please use hand sanitiser at the entrance.
Box office will close at 5pm the day of the event – All phone orders must be collected prior to this.
There is a one way system in operation within the building.
You will be directed to your seat by our front of house staff.
Where possible use e-tickets displayed on your phone.