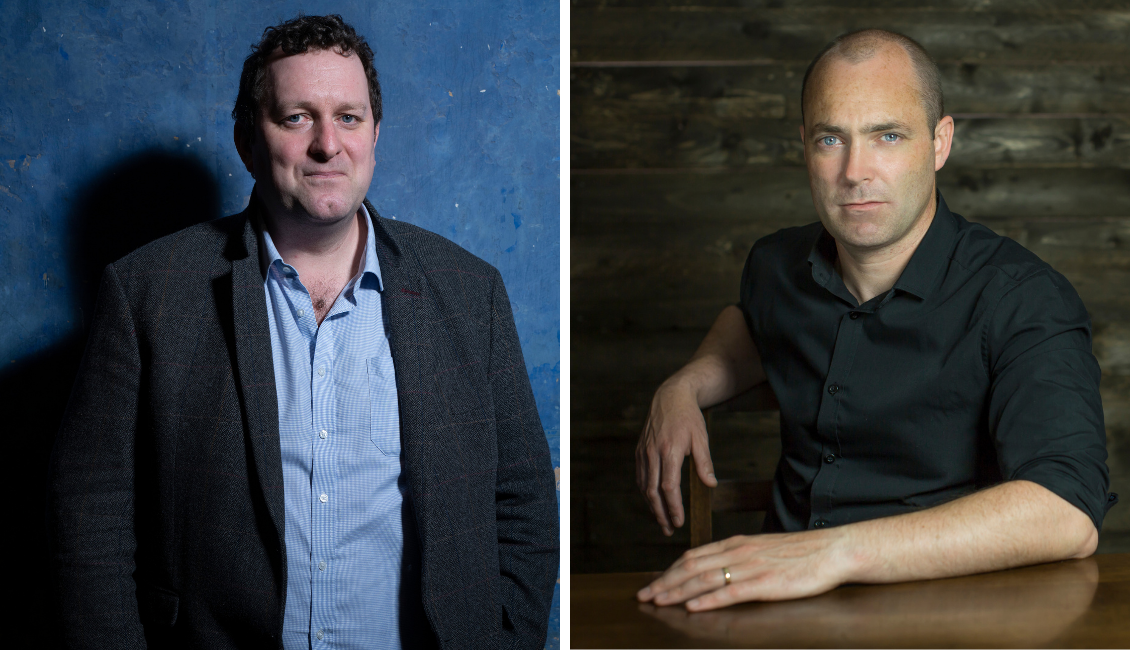 DNLF- From Page To Stage – Friday 2nd October, 8pm – Tickets: €80.00 for 1 table (1 table will seat 4 people)
Venue: Nenagh Arts Centre

Two Nenagh men who have achieved national and international success in their own fields' return to their home town to discuss the work that brought them together.
Andrew Flynn, director, and founder of Decadent Theatre Company, will discuss with novelist Donal Ryan, his adaptation of Donal's novel 'The Thing About December'
The play was warmly received when it was performed in The Town Hall Theatre in Galway last year. Members of Decadent Theatre Company will join us perform three scenes from this skillfully adapted work.
Donal will also discuss his recently published novel 'Strange Flowers'.
Watch online
This event will be available from 8pm Saturday 3rd October for 2 weeks.
Tickets: €5

We're happy to welcome back our audiences and artists to Nenagh Arts Centre. Below are a number of policies in place for your safety:
The telephone number of the person booking will be used, if required, in the event of contact tracing.
Please do not attend if you are exhibiting any symptoms of COVID-19 or have been in contact with anyone who has tested positive.
Arriving early is advisable to comply with safe social distancing
Wearing of face masks is mandatory.
Please use hand sanitiser at the entrance.
Each table (of 4) is 2m apart.
Box office will close at 5pm the day of the event – All phone orders must be collected prior to this.
There is a one way system in operation within the building.
You will be directed to your table by our front of house staff.
Where possible use e-tickets displayed on your phone.