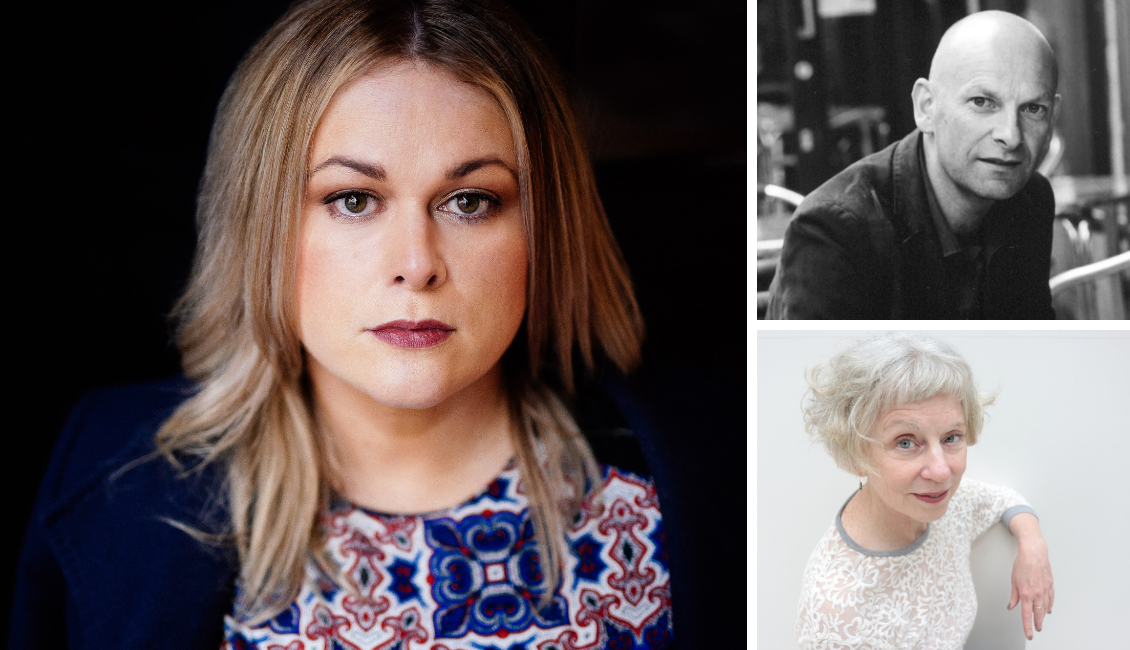 DNLF- Guests From The West – Saturday 3rd October, 8pm – Tickets: €80.00 for 1 table (1 table will seat 4 people)
Venue: Nenagh Arts Centre
Tonight, we have three guests from the west of Ireland. Elaine Feeney is a poet, playwright and novelist who writes about national identity, institutions and particularly women's lives in Ireland. Elaine has published three collections of poetry and her debut novel 'As You Were' was published in March 2020.
Alan McMonagle has written for radio, published two collections of short stories, both of which were nominated for The Frank O'Connor award. His second novel, 'Laura Cassidy's Walk of Fame' published earlier this year has been described as 'an infectious portrayal of brazen optimism'.
Alice Lyons is a versatile writer, artist and film maker born in the United States but living in Co. Roscommon for more than 20 years. She is an award- winning poet and her first novel 'Oona', published in March 2020, has been described as a 'Hybrid'.
Sarah Moore Fitzgerald will chair what promises to be an interesting and stimulating conversation.
Watch online
This event will be available from 8pm Sunday 4th October for 2 weeks.
Tickets: €5

We're happy to welcome back our audiences and artists to Nenagh Arts Centre. Below are a number of policies in place for your safety:
The telephone number of the person booking will be used, if required, in the event of contact tracing.
Please do not attend if you are exhibiting any symptoms of COVID-19 or have been in contact with anyone who has tested positive.
Arriving early is advisable to comply with safe social distancing
Wearing of face masks is mandatory.
Please use hand sanitiser at the entrance.
Each table (of 4) is 2m apart.
Box office will close at 5pm the day of the event – All phone orders must be collected prior to this.
There is a one way system in operation within the building.
You will be directed to your table by our front of house staff.
Where possible use e-tickets displayed on your phone.