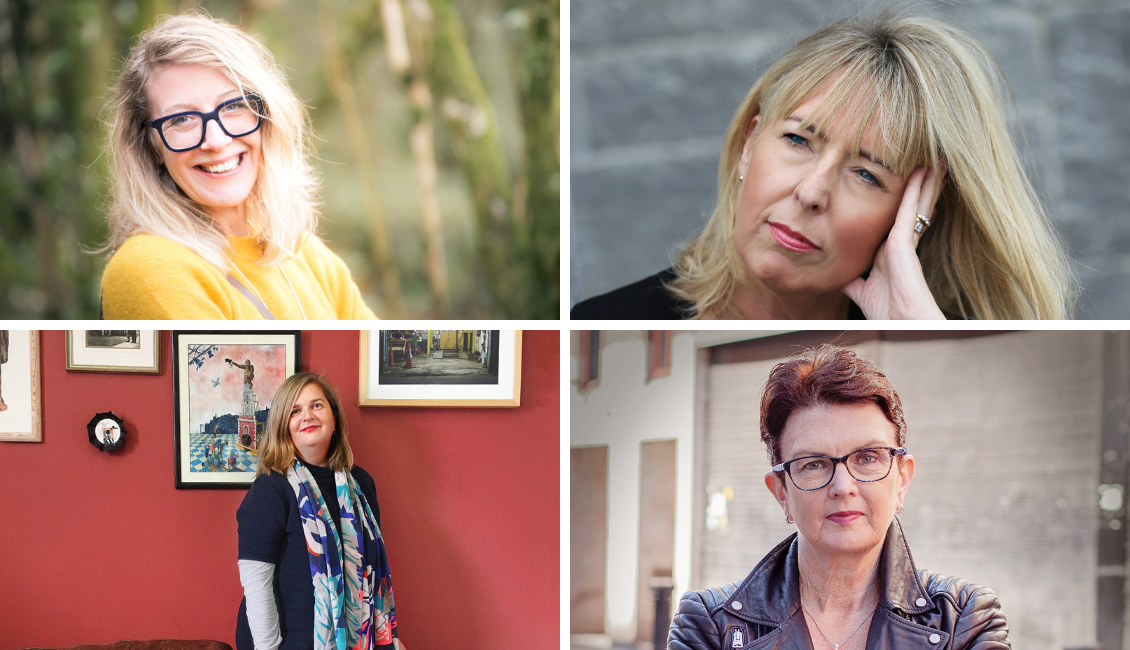 DNLF- Mystery, Thrills & Suspense – Thursday 1st October, 8pm – Tickets: €80.00 for 1 table (1 table will seat 4 people)
Venue: Nenagh Arts Centre

Don't you love being on the edge of your seat? At Nenagh Arts Centre we guarantee that seat will be safely socially distanced on the opening night of Dromineer Nenagh Literary Festival 2020.
Join us to explore the minds of some of Ireland's most talented contemporary crime writers Siobhán MacDonald, Catherine Kirwan, Patricia Gibney and Cat Hogan. Get the background story on why we find crime fiction so gripping.
Watch online
This event will be available from 8pm Friday 2nd October for 2 weeks.
Tickets: €5


We're happy to welcome back our audiences and artists to Nenagh Arts Centre. Below are a number of policies in place for your safety:
The telephone number of the person booking will be used, if required, in the event of contact tracing.
Please do not attend if you are exhibiting any symptoms of COVID-19 or have been in contact with anyone who has tested positive.
Arriving early is advisable to comply with safe social distancing
Wearing of face masks is mandatory.
Please use hand sanitiser at the entrance.
Each table (of 4) is 2m apart.
Box office will close at 5pm the day of the event – All phone orders must be collected prior to this.
There is a one way system in operation within the building.
You will be directed to your table by our front of house staff.
Where possible use e-tickets displayed on your phone.