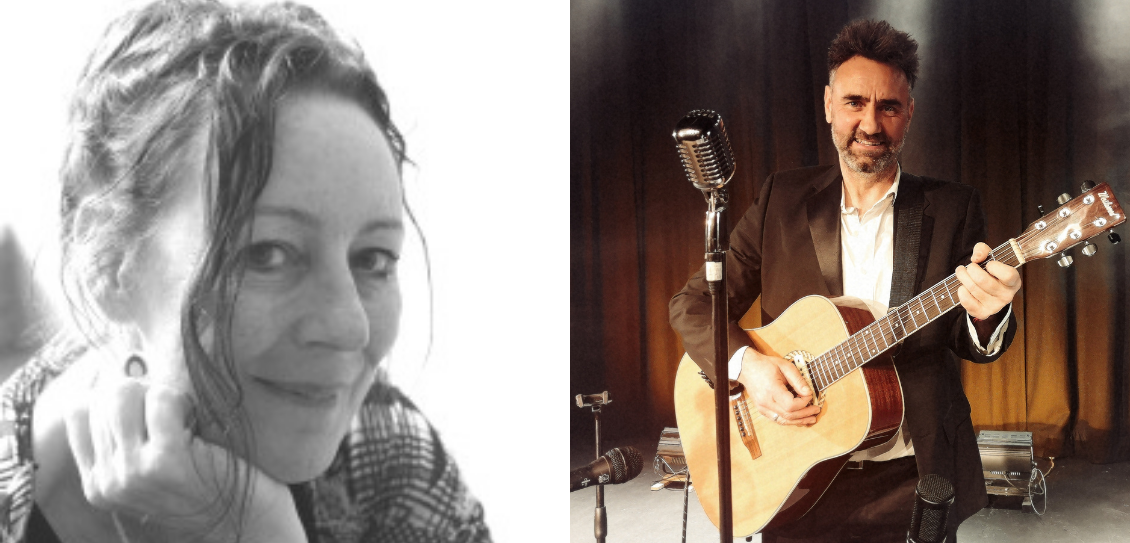 DNLF – Words & Music with poet Afric McGlinchey and musician Peter O'Toole – Sunday 3rd October, 5pm – Tickets: €15.00 (Price includes Tea/Coffee & a selection of desserts)
Venue: Abbey Court Hotel
Join poet Afric McGlinchey and singer songwriter Peter O' Toole as they share and explore their work, the common ground between them as they are both musicians and lyricists. Expect a reflective and lively session of songs and stories to bring this memorable festival to a close.
Afric McGlinchey is an Irish-born poet, reviewer, book editor and creative writing who has lived in Zimbabwe, where she spent her formative years and early adulthood. Her début The lucky star of Hidden things, is predominantly based around her African upbringing. Her second collection, Ghost of the Fisher Cat is set in medieval Paris, where she also lived for a time. (In the city, not the century!) She won the Hennessy Award for Emerging Poetry for 2010, and was also awarded the Northern Liberties Poetry Prize for 2012 (USA), and the Poets Meet Politics Prize in 2015.
Peter O'Toole of Hothouse Flowers made an album at home in Tipperary during Lockdown. Leaving White Cedars was inspired by walks and old places, animals and stories from long ago. Peter will sing songs from the album and share some of his own insights into the experience of making music during these extraordinary times.
The telephone number of the person booking will be used in the event of contact tracing.
Please do not attend if you are exhibiting any symptoms of COVID-19 or have been in contact with anyone who has tested positive.
Arriving early is advisable to comply with safe social distancing
Wearing of face masks is mandatory.
Please use hand sanitiser at the entrance.
Box office will close at 5pm the day of the event – All phone orders must be collected prior to this.
There is a one way system in operation within the building.
You will be directed to your seat by our front of house staff.
Where possible use e-tickets displayed on your phone.