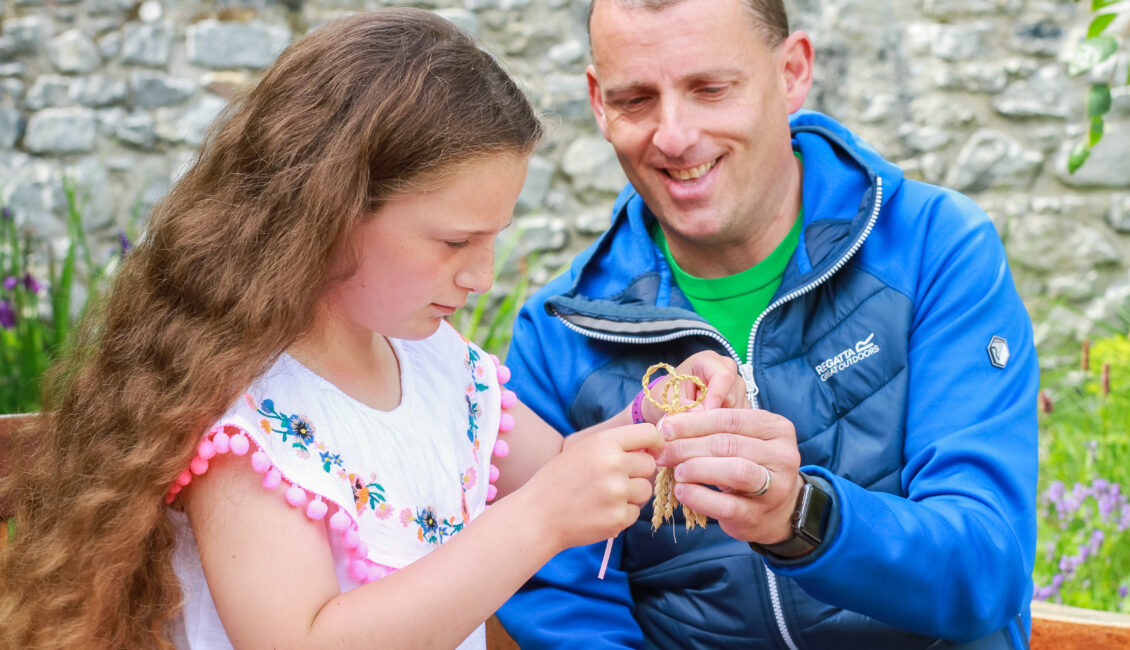 Harvest Knot for Lughnasa – FREE WORKSHOP – Available to watch now

Join us for a unique Heritage Week event called 'Harvest Knot for Lughnasa', a cross-generational project that blends Irish Heritage with contemporary culture.
Lughnasa, traditionally marked by communities working together to bring in the harvest, is a time of celebration, fairs, dancing and family gatherings. Along with the making of the straw Cailleach, Harvest Knots & Love Favours were created to either wear for good luck or exchanged as tokens of love.
For the month of July, we will host an online workshop with Melanie Lorien, a Heritage in Schools expert, where she will show us how to create a Harvest Knot and discuss the folklore behind this tradition.
Workshop participants take a photo of themselves or their loved one wearing the Harvest Knot and send to the Arts Centre for our August online exhibition, blending Irish Tradition with contemporary culture.
Pop into the Box Office for your workshop packs with instructions and CLICK HERE TO WATCH THE VIDEO TODAY
Photos to be sent to manager@nenagharts.com by July 30th
Supported by: