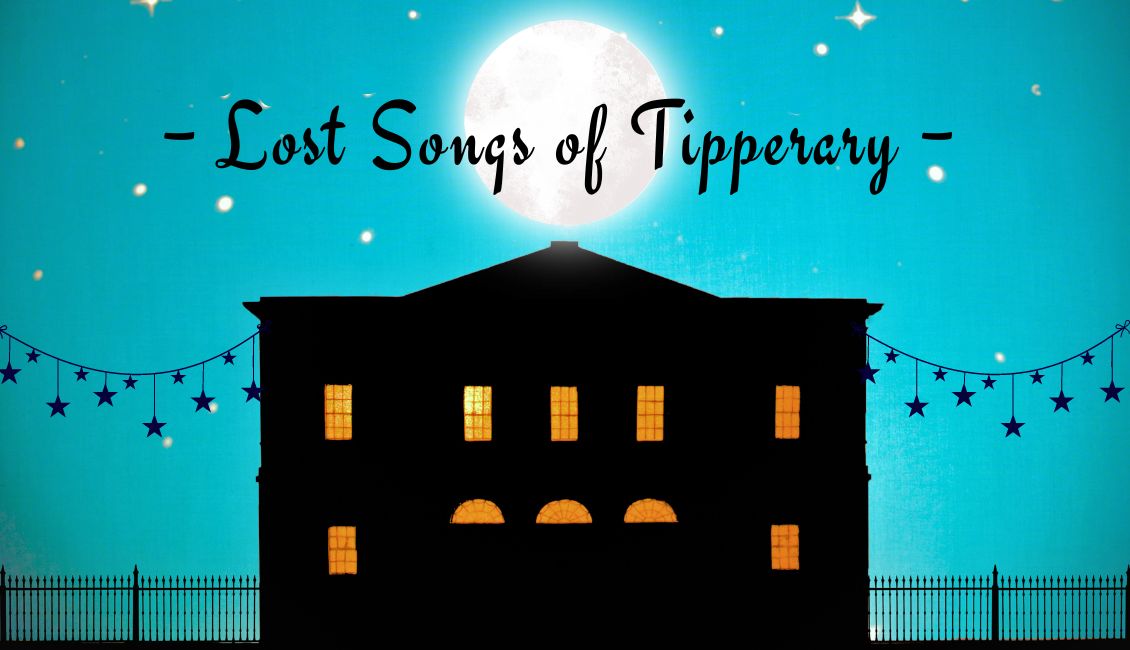 Lost Songs of Tipperary, Sunday, 3rd December at 3 pm, tickets 5€
Hills, prisons, airplanes and cows!
Follow Fiona on her trip through memory lane, through the hills and towns of Tipperary and through her much loved and missed Grandad's past.
A Liam McCarthy story of intrigue, magic and mischievous adventure, brought to life with music and song from Music Generation Tipperary and the incredible shadow puppetry of artist Caoimhe Dunn.
This December 3rd at Nenagh Arts Centre the children of Nenagh will bring the Lost Songs of Tipperary to life. You will see groups of school choirs and Music Generation Tipperary's Trad ensemble come together to bring these nearly lost songs back to the front of our memories.
This project is a part of Nenagh Arts Centre outreach and it's funded by The Arts Council, Tipperary County Council and Creative Ireland.