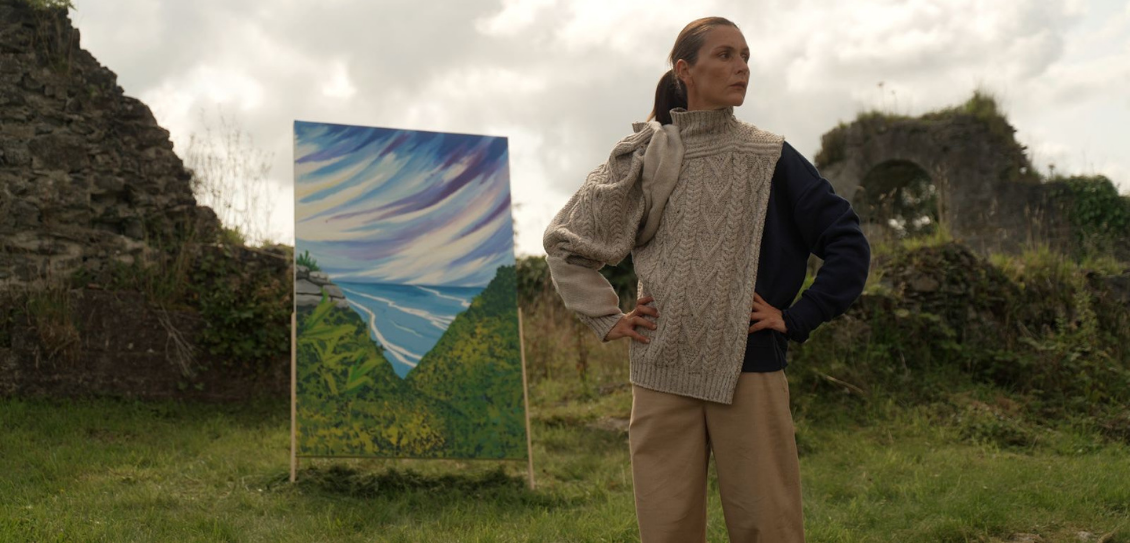 Moloney – Tuesday 5th – Saturday 9th April
Moloney is a video installation of a script-based dance work about Margaret Moloney (1868-1952). From Co. Limerick, Moloney was Glin's final harbour master and the only known woman in that role.
In this work, "Barbara" (Angie Smalis) considers Ms. Moloney's responsibilities – the management of maritime traffic – and the challenges of being a woman in a position of power. Moloney offers her a new perspective on history, nature, and power, and consequently, a new way to imagine negotiation.
Initial development began with a 2021 Arts Council Bursary award. The touring installation was made possible under the Arts Grant Funding, 2022 and the Limerick City and County Council Strategic Award, 2022.
Concept and dramaturgy: Colin Gee
Performance and choreography: Angie Smalis
Music Producer: Daragh Dukes
Narration: Liam O'Brien
Set design: Martin Shannon
Costume design: Giordana Giache
Music: Irish Chamber Orchestra with Violin: Diane Daly and Cello: Aoife Nic Athlaoich
Composer: Erin Gee
Film: Dominik Kosicki
"Moloney continues our exploration of historical and artificial perspectives through the use of storytelling techniques and place-based narrative for dance and forms the first part of the "Persuasion" trilogy, which explores ethical dilemmas created where personal and public interests conflict".
Angie Smalis: angiesmalis.com – Colin Gee: colingee.com