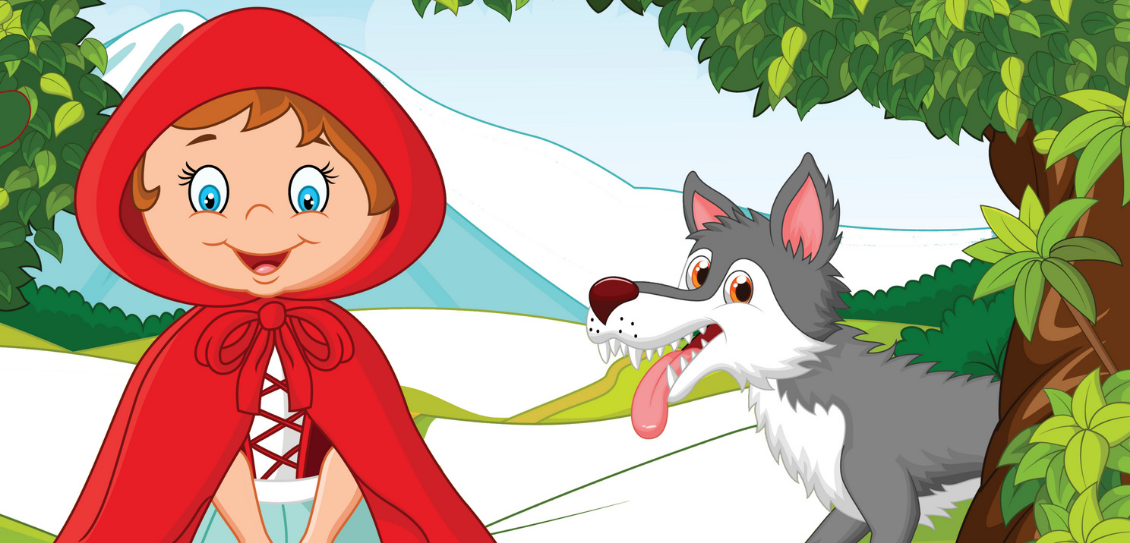 Nenagh Arts Centre Panto – Little Red Riding Hood's Christmas Adventure – Sunday 12th December, 1pm – Tickets: €10.00 / Family of 4 €35.00 SOLD OUT
Little Red Riding Hood is off through the forest with a basket of Christmas Goodies for her Granny – because every Christmas Eve, Santa stops off at Granny's for a giant Jammy Donut and a Cup of Tea to perk him up for his long journeys.
Her best friend – Hans the Woodsman – is very worried because something strange is happening in the forest – the trolls are leaving, a dreadful witch has arrived and he has heard a wolf! A very dangerous wolf – and wolves love Jammy Donuts – and… wolves eat Grannies!! With the classic appeal of this much loved children's story, with hoards of children and families shouting those famous words ' Granny what big teeth you've got!!' 'Little Red Riding Hood's Christmas Adventure' comes with all our usual values of clean family entertainment, funny and immediate scripts, simple effects, original catchy songs and strong lively performances.
We're happy to welcome back our audiences and artists to Nenagh Arts Centre. Below are a number of policies in place for your safety:
The telephone number of the person booking will be used in the event of contact tracing.
Please do not attend if you are exhibiting any symptoms of COVID-19 or have been in contact with anyone who has tested positive.
Arriving early is advisable to comply with safe social distancing
Wearing of face masks for adults and children over 9 years of age is mandatory
Please use hand sanitiser at the entrance.
There is a one way system in operation within the building.
Where possible use e-tickets displayed on your phone.