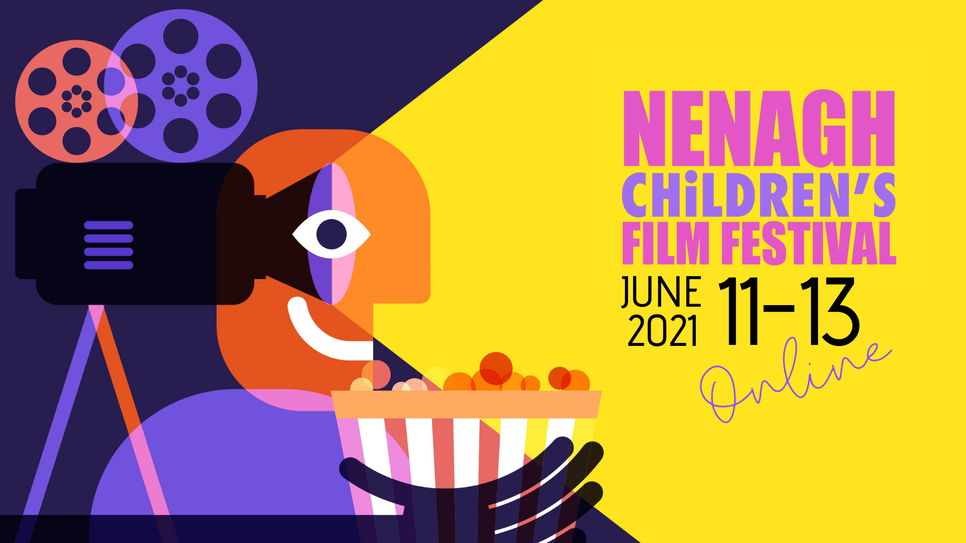 Nenagh Children's Film Festival, now in its second year, would like to invite schools to submit to this year's online film festival.

Nenagh Children's Film Festival is 3 days of shorts, feature, professional, students films and animation as well as workshops and Q&A's. It's taking place online from the 11th – 13th of June to celebrate Cruinniú na nÓg. All the activities and screenings will be free of charge making it available for all to enjoy.
Is this your school?
We're looking for schools across the globe to submit their own creation to our film festival. It can be either a film or animation, no longer than 15 minutes and suitable for young audiences. All we ask for you to use your imagination and be part of a very exciting film festival dedicated to young people.
Terms
Films/Animations must be suitable for young people
Films/Animations should be no longer than 15 minutes
Closing date is the 30th April 2021
How to submit…
Fill in the form below and then sit back and wait to hear from us.
If you have any questions contact Catherine on artsadmin@nenagharts.com