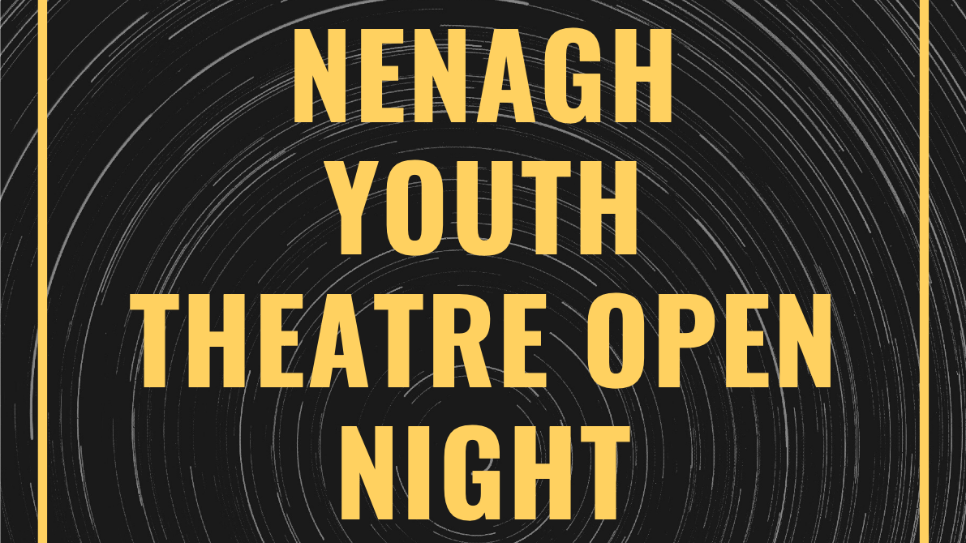 Nenagh Youth Theatre Open Night – Friday 18th June, 7.30pm
Youth Theatre is back in September and we are looking for new members! Spaces are limited so sign your teen up now to avoid disappointment.
Nenagh Youth Theatre is a fun drama group for 13-17 year olds, if you or anybody you know is interested in drama, acting or the technical side of theatre – please come along to our open night on Friday the 18th of June at 7.30pm for more info and some fun performances.
Weekly workshops start back in September and we'll be preparing for our first show back post-covid!
To book email ​tipperaryyt@gmail.com
Workshops are held at Nenagh Arts Centre 11.30-1.30pm every Saturday.