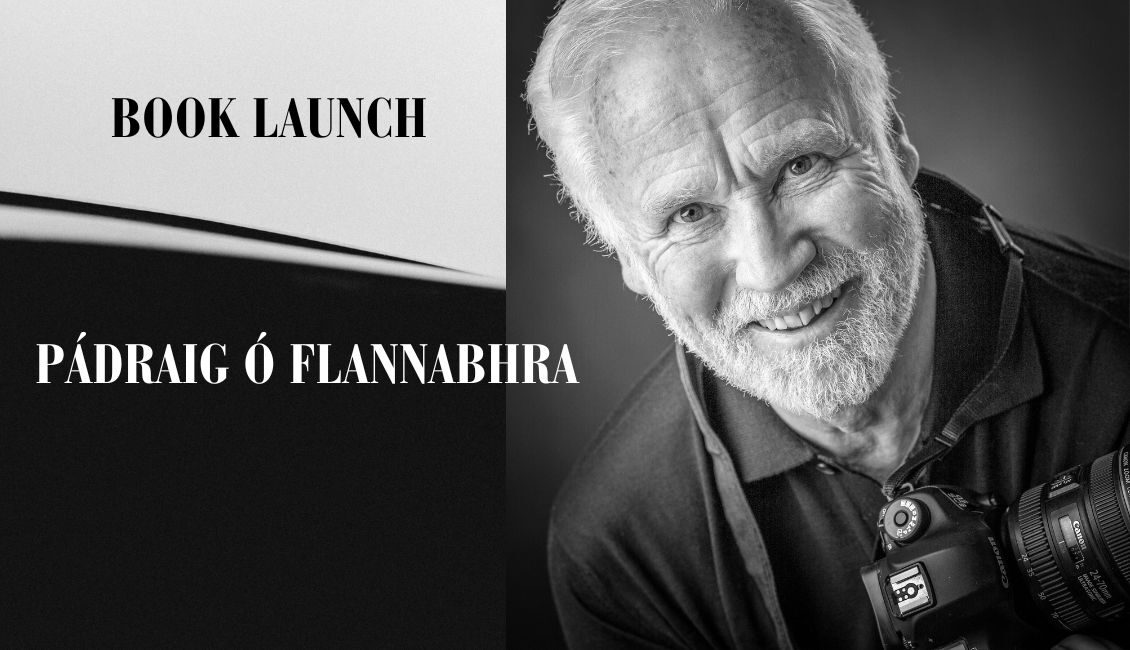 ÉIRE DUBH & BÁN / IRELAND BLACK & WHITE is the new collection of images from photographer Pádraig Ó Flannabhra, which depicts a particular vision of people, places  and events in Ireland today.; drawing from a body of work with imagery from the years 1996 –2023.
This new previously unpublished collection numbering over 140 pages is as the title ÉIRE:  DUBH& BÁN /  IRELAND : BLACK & WHITE suggests, entirely in brilliant quality black and white. .
It is the fifth publication in his Ireland themed series, since his first publication by Dolmen Press in 1986. The book is designed and published in Hardback by Cló Collchnó and beautifully printed in Ireland. Monochrome images abound page after page,with all profits from the book's sales,going directly  to  Crois Dhearg na hÉireann / Irish Red Cross and its services.
Join us for some music and refreshments.
 ——— Fáilte Roimh Chách——All are Welcome.