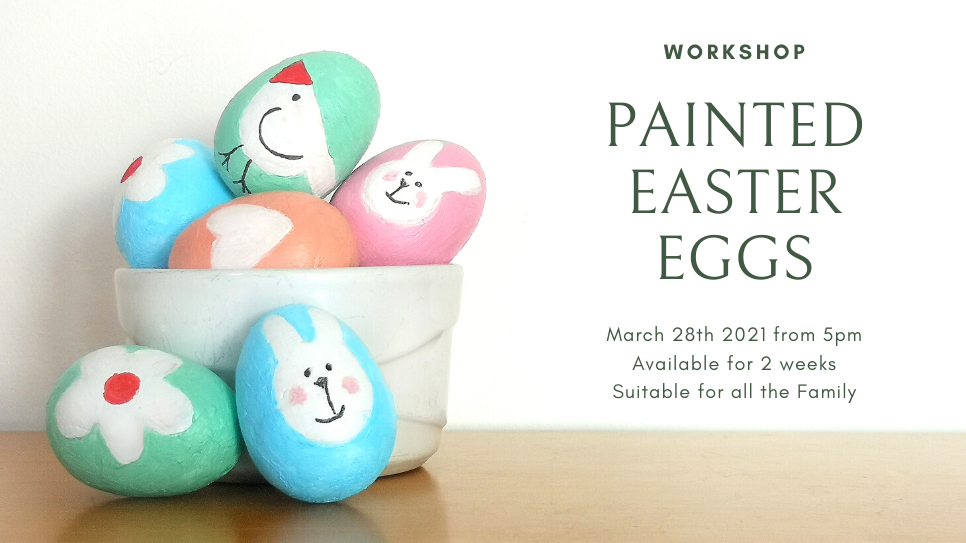 Painted Easter Eggs Workshop – Sunday 28th March, 5pm
Workshop ONLY – FREE – BOOK HERE or Workshop & Posted Kit – €6 – BOOK HERE
Brightly coloured eggs have become an essential part of our Easter Celebrations along with Easter Egg hunts and eating far too much chocolate. Did you know that for many cultures around the world eggs are hand decorated in celebration too?
Join us for a workshop suitable for all the family where we will paint eggs for this years Easter festivities. We will show you some easy to do designs or you can create your own.
The workshop is free, however we have a limited number of Egg Workshop Kits which include the eggs we used for this workshop.
Workshop ONLY – Free – BOOK HERE
Workshop & Posted Kit – €6 – BOOK HERE
We would love to see what you've created so send us a quick snap and let us know how you got on, email artsadmin@nenagharts.com with photos of you and your eggs.