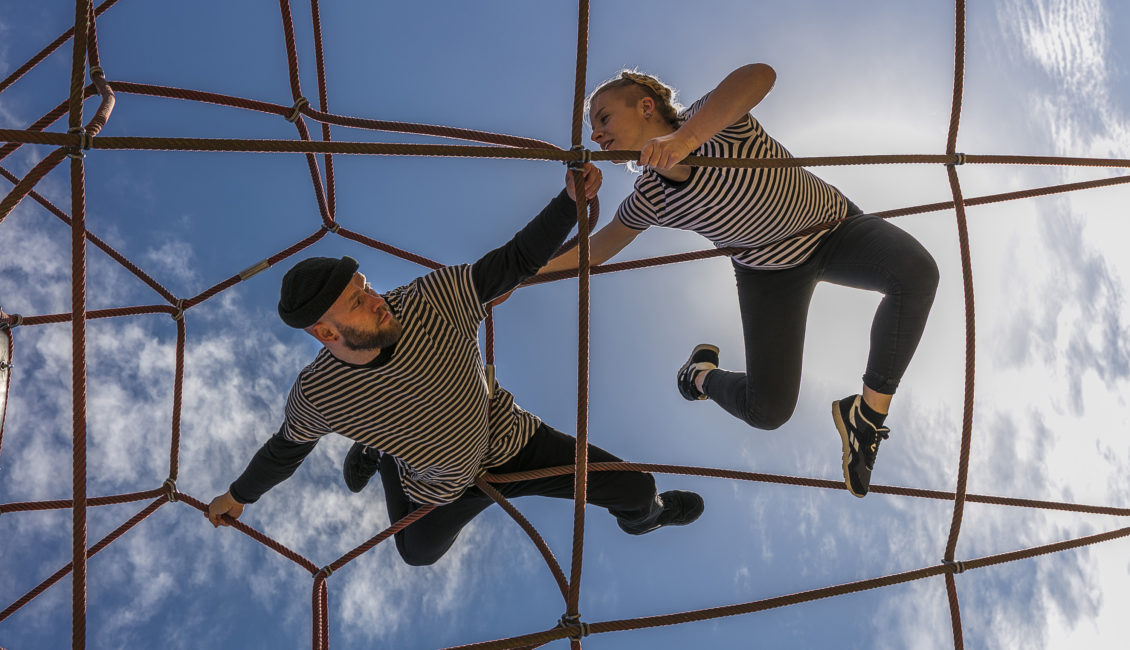 Princesses Can Be Pirates Too – Sunday 31st March, 3pm, Tickets: €8.00 / Family of 4 €26.00 (Relaxed Performance)

Welcome to our adventure. There will be dance, acrobatics, hip hop moves and lots of toys … This show is about children who want to decide by themselves, for those who don't remain sitting for a long time, and those who like to imagine more than they can see. With lots and lots of laughter!
Playfully questioning what is "normal" behaviour for girls and for boys, Princesses can be Pirates follows the hilarious escapades of two extraordinary performers in their quest to defy stereotypes and break the norm. Dynamic and fun – a dance piece created for children but inspiring for young and old alike.
Performed By: Deirdre Griffin, Matt Szczerek, Choreographed by Mónica Muñoz Marín & Lighting Design by Gearoid O'Hallmhurain.