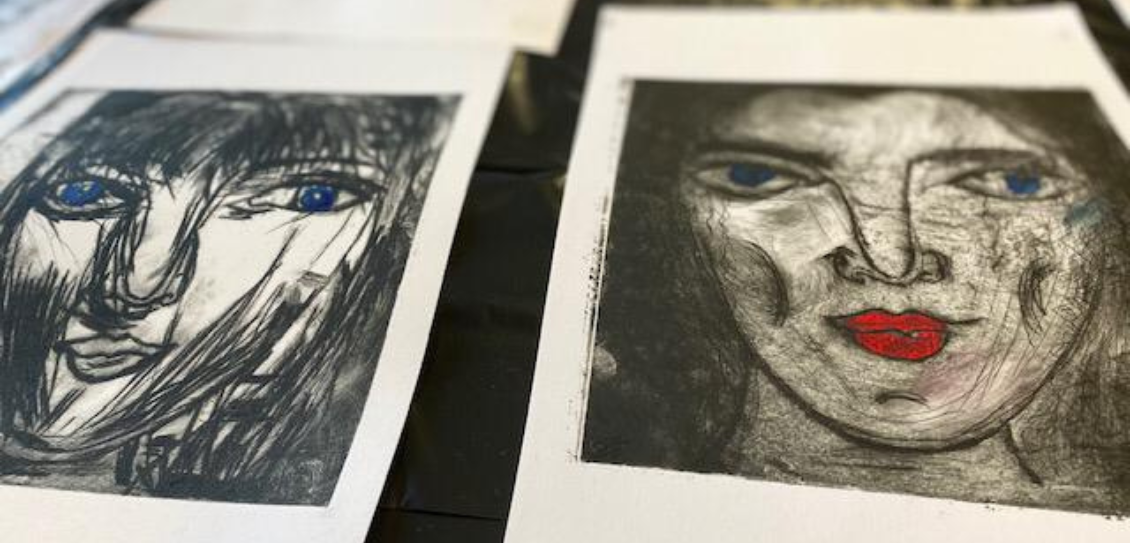 Printmaking Workshop & Exhibition for Adults – Thursday 12th May, 11am – 1pm – TIckets: FREE but Booking is Essential
Try your hand at making prints using drypoint, a technique that involves scratching an image into a plate with a pointed tool. Drypoint is an easy technique to get to grips with and is a great method for turning drawings into prints.
The tutor for this workshop will be Suzannah O'Reilly, a printmaker and artist with 30 years' experience. Suzannah will be on hand to share her skills and passion for making prints, as well as answer your questions. She is co- founder of Parallel Editions, a Fine Art Publishing house in Limerick, an active member of Limerick Printmakers, and she teaches printmaking and drawing at LSAD.
The workshop will reference a fine art collection of thirty two contemporary prints by Irish Printmakers on loan from Tipperary Council's Arts Office. This is a rare chance for you to see these beautiful prints and find out more about the different techniques that are used by contemporary print makers.
All over 16s are welcome, no previous experience is necessary.
All materials will be provided.
The workshop is free to attend, thanks to support from the Arts Council for community art activities.
Both workshops will be roughly the same and you are welcome to attend one workshop or both, as suits you.
You might want to bring an old shirt or apron to cover your clothes.