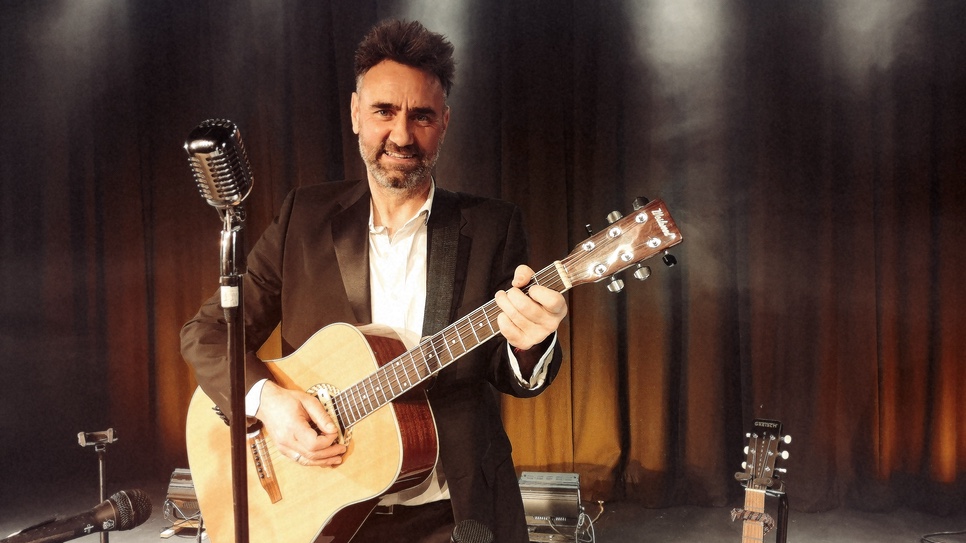 Songs From The Sun, Peter O'Toole In Concert – Saturday 15th May, 8pm
BOOK YOUR FREE PLACE HERE
A Tipperary Bealtaine and Nenagh Arts Centre commissioned performance of Songs from the Sun – A celebration of Bealtaine 2021
Enjoy a Saturday night concert on May 15th at 8.00 p.m. when Peter O'Toole (Hothouse Flowers) responds to audience requests in a very special requests show from the Nenagh Arts Centre to celebrate Tipperary Bealtaine Festival 2021.
Over the past month we have been taking requests from residents of nursing homes and care centres of songs that they would like to hear during this special show. It will be a night of singing, dancing (at home!) and laughter and it will be available online to enjoy in the comfort of your home.
Peter O'Toole has been a member of Hothouse Flowers since 1985 and is a multi-instrumentalist, composer, producer, short film maker and singer songwriter. He released an album written and recorded during lockdown called Leaving White Cedar.
This show is co-produced by Bealtaine Tipperary and Nenagh Arts Centre
BOOK YOUR FREE PLACE HERE