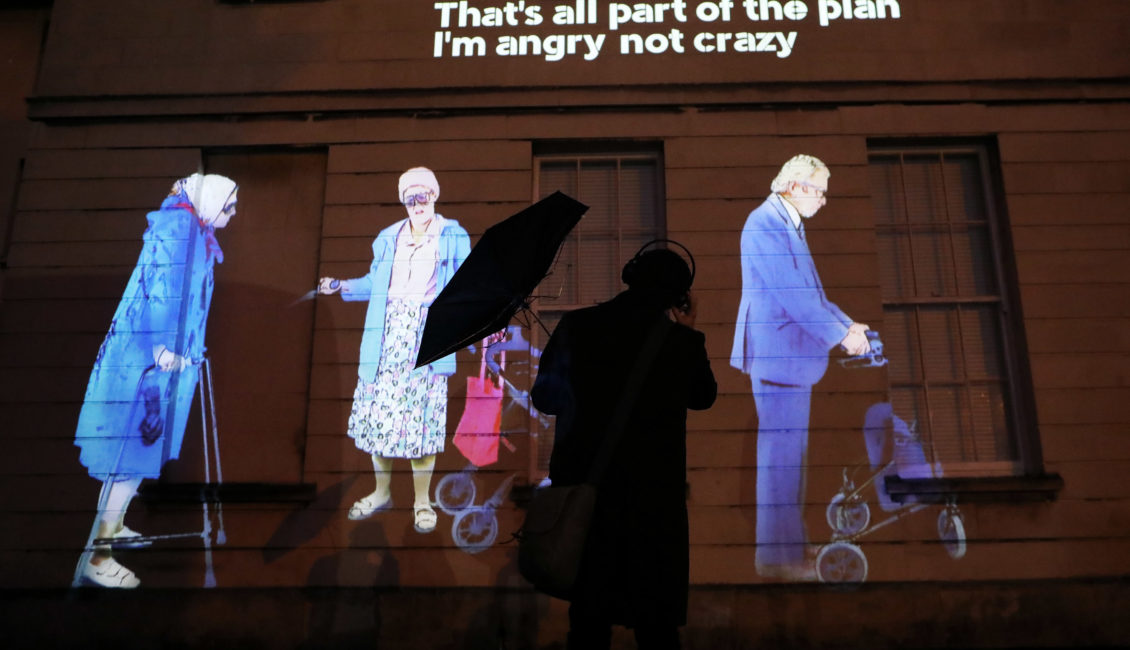 Street Art Operas "He Did What?" & "Two Angels Play I Spy" Double Bill – Friday 27th March 7pm – 9pm, FREE Event – POSTPONED
This event has been postponed until further notice.

Created by: John McIllduff and Brian Irvine.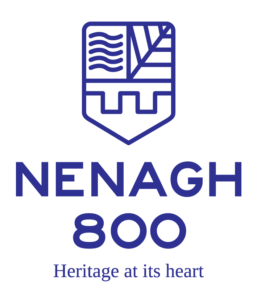 Two octogenarians stage a hit on an errant husband. Two angels play I spy as they watch over the city…These short ten-minute works appear like street art on a city wall, then morph into an animated video, with an orchestral soundtrack broadcast to wireless headphones,and lyrics appearing as dynamic and crafted subtitles.
Dumb world bring together street art, mapped projection and contemporary music in an experience for public spaces, open and accessible to all.
Funded by the Arts Council.