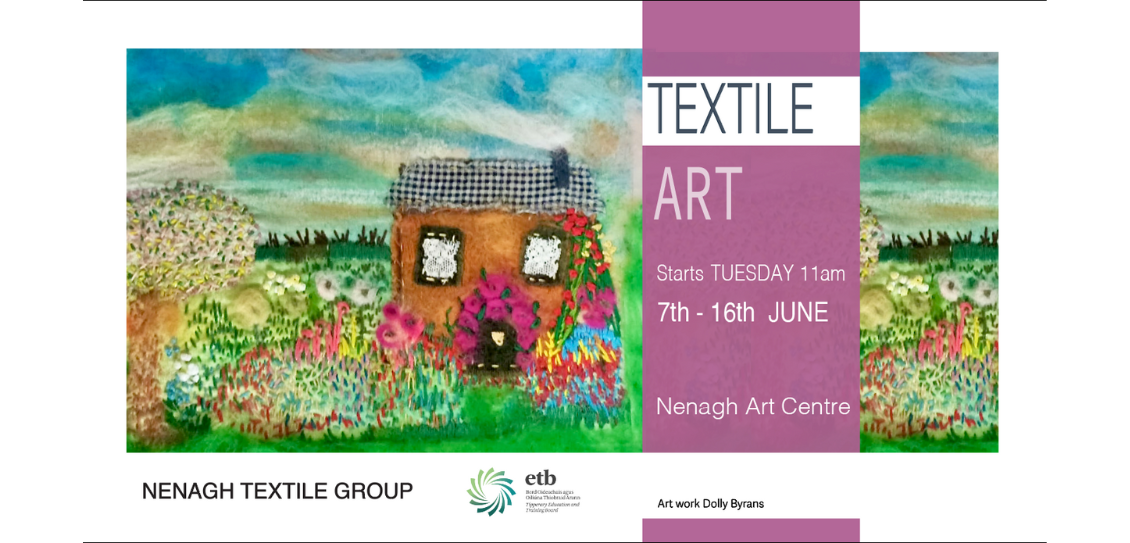 Textile Art Exhibition – Nenagh Textile Group – Running: Tuesday 7th – Thursday 16th June
Textile Art is an art form using textile materials as its medium. The group learnt several techniques to produce their final textile pieces. Firstly, how to apply watercolours onto to cloth and then were taught a series of embroidery stitches and how to apply them to their creative Art works. This mix of techniques creates a combination of skill to create textured artworks, this application of yarn stitching over paint creates depth also enhanced by adding recycled materials into the design.
The artists art works were inspired by our local scenery and native animals. The course runs term by term through the Tipperary ETB, Tutor Melissa Ryan.
Next term will begin in September for further inquiries get in contact with www.tipperaryetb.ie