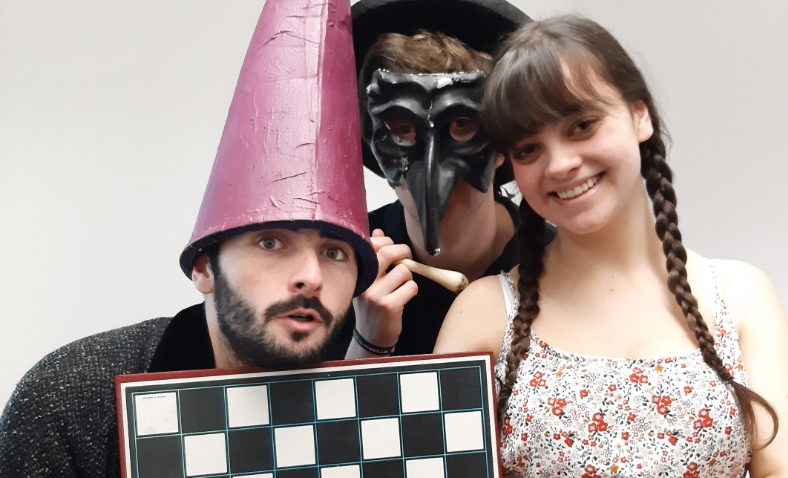 The Warrior – Sunday 28th June, 3pm, Tickets: €8.00 / Family of 4 €28.00
Suitable for Ages: 4-10 years

The Warrior is the fastest pigeon in Europe, maybe even in the whole world. He's Seanie Mac's pride and joy, and Kathy's, the little girl who helps him with his grey darlings in their loft at the bottom of the yard. But not everybody knows that yet.
That's why they send him to Rome to fly a thousand miles or more like a living arrow all the way back to Cork. But a cruel wind blows in Rome! A hurricane comes screaming and the birds of Europe are scattered. Dreams broken! Hopes dashed!
Join Seanie Mac, Kathy and the Chap With The Beard to find out if dreams really come true.