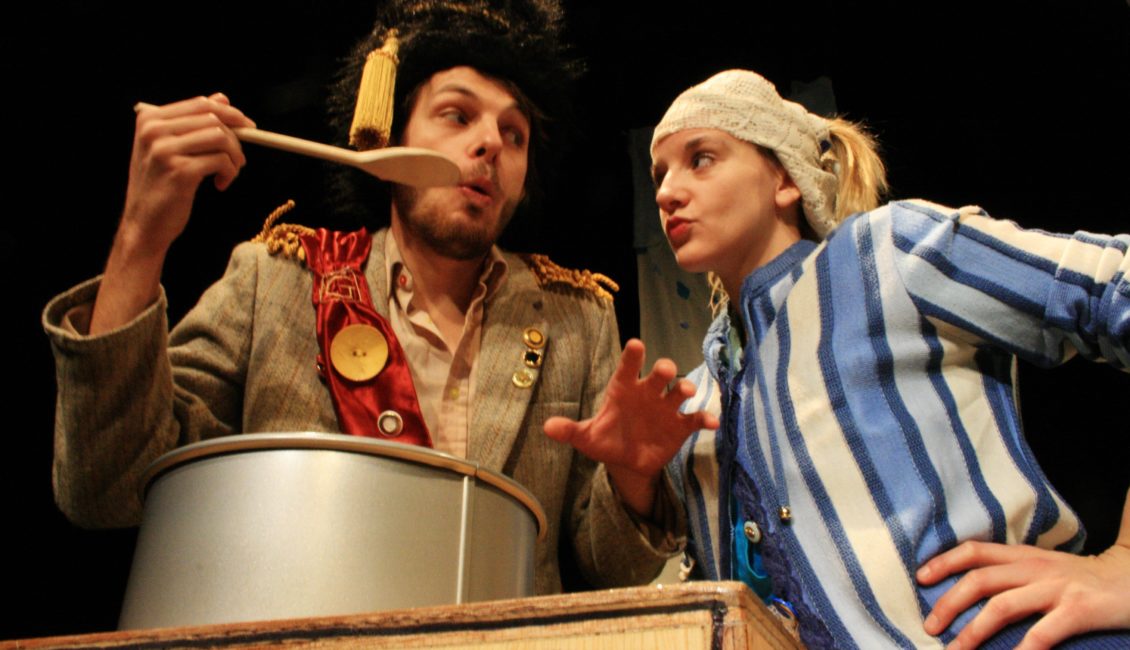 War of The Buttons – Monday 15th April, Workshop 1pm, Show 3pm, Tickets: Workshop & Show €10.00 / Family of 4 €32.00, Show Only €8.00 / Family of 4 €26.00 (Relaxed Performance)
Welcome to a tale of squabbles, scuffles…and buttons!
George grows grapes. Bessie grows cabbages. One loves the sun. One loves the rain. A petty squabble grows and grows and grows into… the war of the buttons!
This is a world where you are invited to eat birthday cake, take sides and where a button can be a kiss, a wish, a present, or a trophy of war!
Told through an energetic mix of music, puppetry, clowning, movement and sign language, French company Compagnie Animotion's distinctive non-verbal vocabulary creates a show accessible to Deaf, hearing and international audiences.
"Spellbinding the children and enchanting the inner child in all of us"
"A wonderful hour with which to indulge and enjoy theatre that truly promotes inclusion and breaks down barriers" – The Public Reviews