Welcome to Nenagh Arts Centre Comedy page! Below you will find information for all the upcoming Comedy performances coming to Nenagh Arts Centre in the near future.
The Curse of The Button Accordian - Saturday 15th September, 8pm, Tickets: €15.00 / €12.00 (plus €1 Booking Fee)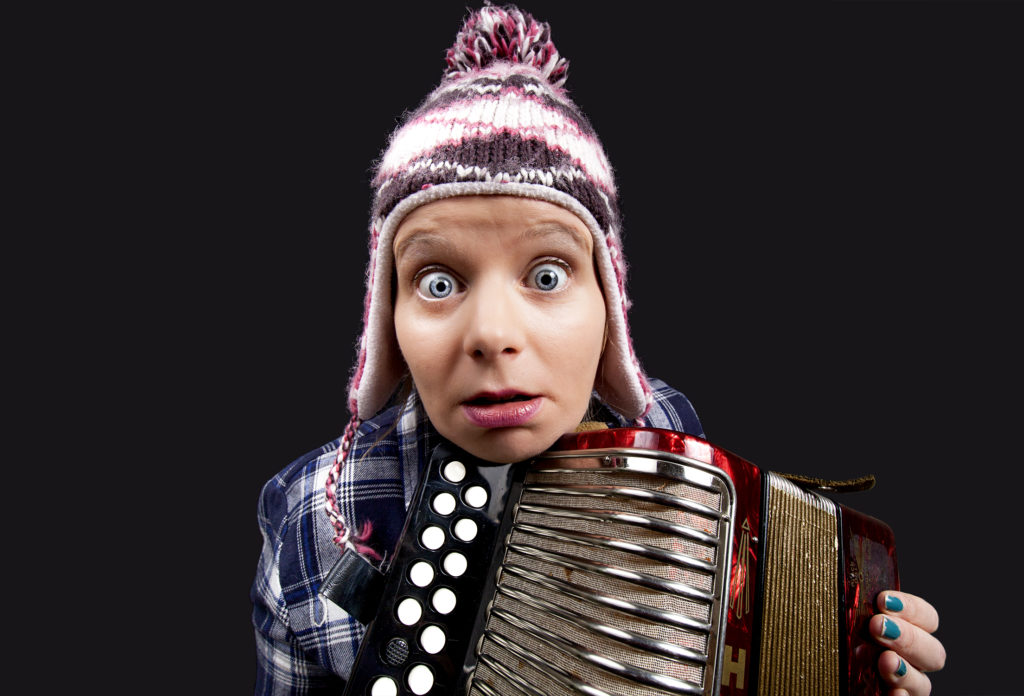 Comedian Sharon Mannion (Bridget and Eamon, RTE) pens a hilarious show based on her worries, fears and aspirations growing up in a Roscommon village. Will she live up to the expectations of her ex-showband star father and her Midwest FM radio-loving mother?
On receiving a shiny button accordion, Sharon is thrust into the local limelight. But things soon turn sour and she starts to wonder if the accordion might have her cursed…
'Mannion enthralls and engrosses the audience in what is a faultless performance' ****
The Reviews Hub
-----------------------------------------------
'Hilarious - full of humour' ****
'…this is a very, very funny, at times laugh out loud, new play'
The Red Curtain Review
------------------------------------------------
'Sharon exposes her flaws and foibles in this heart-warming tale in a wide-eyed girl in small town Ireland'
No More Workhorse Review