Welcome to the Nenagh Arts Centre dance page! Below you will find information for all the upcoming dance events coming to Nenagh Arts Centre in the near future.
Dance & Health Symposium & Show - Tuesday 9th October, 10am - 5pm, Tickets €24.00 (plus €1 Booking Fee)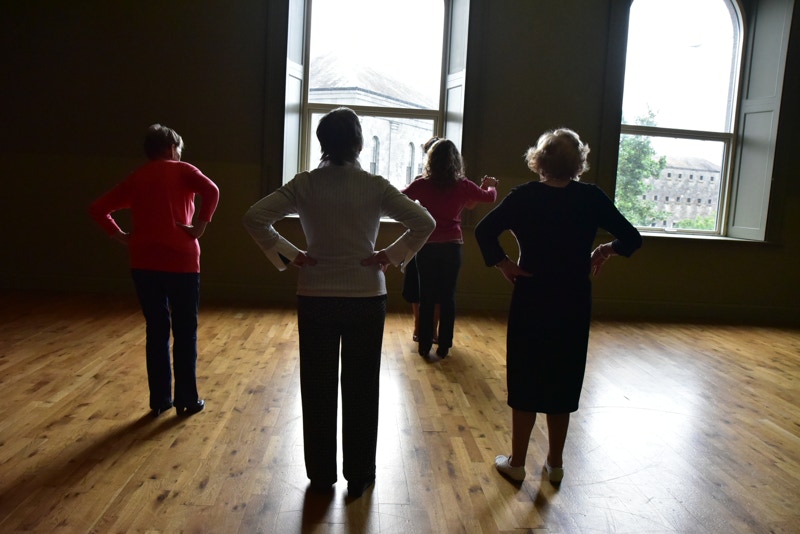 For the second year, TDP' festival hosts a Dance & Health event, linking the worlds of artistic performance, professional artists, researchers and health workers, through this opportunity for discussion and practise on public health, ageing and well-being.
This day will investigate the potential benefit of dance for health and wellness. It will combine practical workshops and discussion of existing research in the field of dance and health. Dancers and teachers and those with an interest in Dance for Health are welcome to join us.
10.00 - 12.30 | WORKSHOP WITH CLINT LUTES: THE CREATIVE DANCER
An experienced dancer and pedagogue, Clint Lutes has performed with several companies and choreographers, and also toured his own choreographic work around Europe. Collaborator in 2015 on Störung/Hafraah, a collaborative research project with dance/science/philosophy and Parkinson's Disease at its core, and continues this research today, having co-founded the structure DaPoPa (F). In 2016, Clint was artistic coordinator for the project 1:59, in collaboration with Paris Quartier d'Eté and Eun Me Ahn. Clint participates in ICI, a scientific and artistic research project studying improvisation and cognition in collaboration with the CNRS and Labodanse in Paris.
13.30 - 15.30 | RESEARCH PRESENTATIONS
Title: Irish Social Dance for Health and Wellbeing in later life
Speaker: Dr Orfhlaith Ni Bhriain
Description: This project was a collaboration between Irish World Academy of  Music and Dance and the Department of Clinical Therapies , University of Limerick. The project was led by Dr. Amanda Clifford and Dr. Orfhlaith Ni Bhriain. It examined the feasability of Irish Social Dance for community dwelling older adults and the potential benefit of dance classes for emotional health.
Biography: Dr. Orfhlaith Ní Bhriain is an ethnochoreologist and Course Director of the MA in Irish Traditional Dance Performance programme at the Irish World Academy of Music and Dance, University of Limerick. As an accomplished performer and teacher of Irish music, song and dance, she delivers workshops and seminars internationally and is a recognized expert in the Irish traditional music and dance world featuring in many broadcasts and documentaries on radio and television as cultural commentator.  Her research interests include Arts in Health, Irish Music and Dance studies and Music and Dance Education. She is an active member of the Arts and Health Research Cluster and a director of Dance Ireland.
Title: A RIPE approach to dance for an aging population. 
Speaker: Gail Hewton (facilitated by Dr Grant McLay)
Description: Firstly, a showing of a short film titled "In a Different Space". Followed by (via video link with Australia) an explanation and insight into the making of the film. Secondly, insight into a professional movement practitioner's approach discussing the possibilities (not limitations) of movement classes for an aging population. Finally, a short Q&A with Gail.
Biography: Australian community dance practitioner, Gail Hewton, is Director of RIPE Dance working exclusively with older people in a range of settings and contexts. She teaches and leads dance for active and agile over 55s; older people with mobility issues; and aged care residents. Bringing 40 years of varied professional dance experience, Gail's practice is underpinned by a relational approach and whilst focussed first and foremost on dancing her work also addresses health and wellbeing in a fun, safe, supportive and welcoming environment. Gail will offer an insight into her practice with older people and her relational approach and will speak briefly about her recent making of a short dance film In a Different Space which celebrates some of her dancers aged 60-101 years dancing their stories in places of significance to them.
Title: The Three Bs: Brains, Bones, and Balance
Speaker: Dr Grant McLay
Description: Witnessing creativity and wellbeing of people with Parkinson's disease through a dance practitioner's lens.
Biography: Grant McLay has over thirty years of involvement in the performing arts industry as a dancer, performer, choreographer, production facilitator and movement educator. Throughout his career he has worked in contemporary dance, ballet, musicals, plays, operas, and television. Since completing a practice-based MA in Dance Performance and Doctoral studies his research area is the mapping and re-interpretation of physical dynamics through movement notation and analysis, culminating in data Visualisation, Realisation and Dramatisation for performance environments.
16.00 - 17.30 | ROUND TABLE
Symposium feedbacks and discussion
18.00 - 19.00 | SHOW LAS MUCHAS by MARIANTONIA OLIVER (SPAIN)
______________________________________________________________________________________________
Las Muchas - Tuesday 9th October, 6pm, Tickets €12.00 / €10.00 (plus €1 Booking Fee)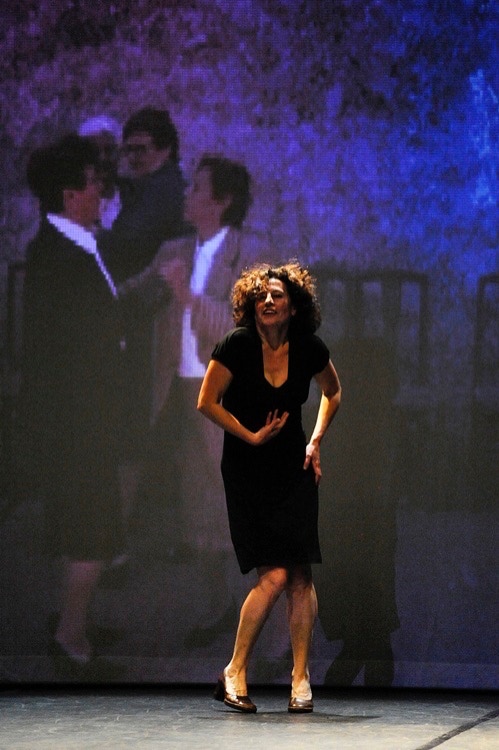 Las Muchas talks Fragility related to age, bodies that no longer belong to the social corpus, which are no longer in the official market, but are actually more alive and free than ever: bodies that breathe, weigh, dance, seduce, move and have a different way of positioning themselves. Listening and letting yourself go through the experiences: physical, emotional, accidental, political, concealment and commitment. A process built by dint of cracks and brittleness, of listening and openness. A "letting yourself rain, letting yourself go" of the body as a whole that generates unexpected and rich landscapes.
"Las Muchas is an exquisite work. Mariantònia Oliver creates an exchange from her own body to that of women over 70 years old; sometimes portrayed in subltly created images. Touching." (La Caldera)"