From 10am until 12.30pm
At Nenagh Arts Centre
Banba Square, Nenagh
FREE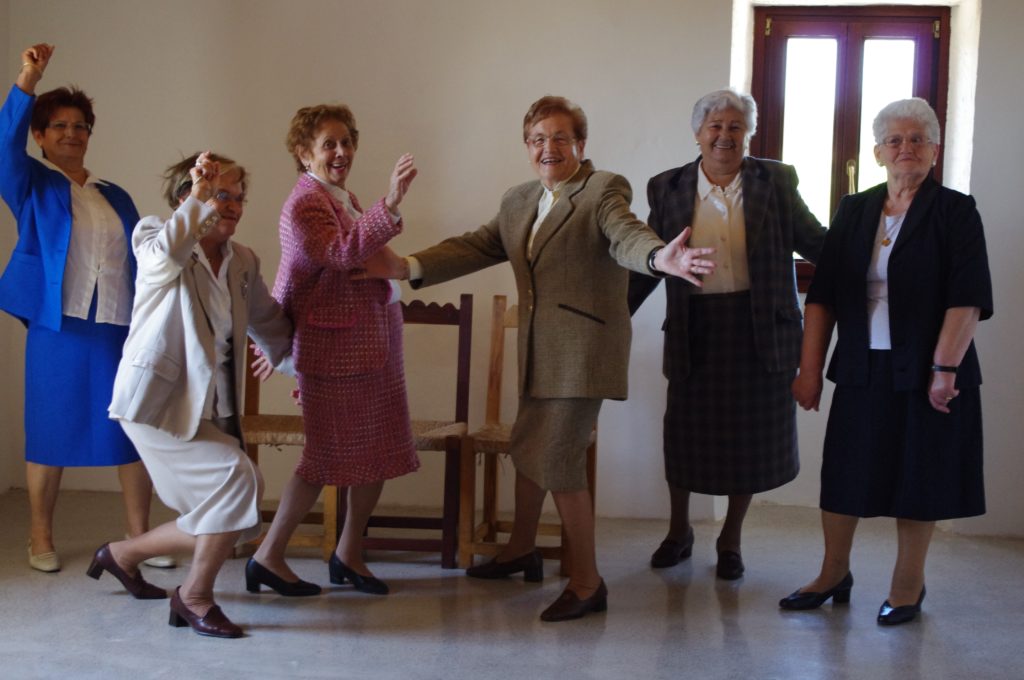 Three-day movement and story-telling workshop at Nenagh Arts Centre: LAS MUCHAS (The Many) by Mariantònia Oliver (Spain)
Tipperary Dance Platform in partnership with Nenagh Arts Centre, Creative Ireland and Acción Cultural Española, has the pleasure to welcome for the first time to Ireland, Spanish artist Mariantònia Oliver to re-create and perform LAS MUCHAS (The Many). This dance piece will be created with a group of elderly women from Nenagh and performed at TDP'18, Tipperary's International Dance Festival in October.
On 24th, 27th & 28th August we are inviting women over 70yrs to take part in a three-day dance workshop. From 10am to 12.30pm (including a tea break).
The project is designed for women aged 70+. Maria Antonia will work with a group of local older women to enter in the experience of movement, story telling and the artistic experience of her work. The workshop is open to anyone with the desire to move and to have a good time!
LAS MUCHAS is an existing dance work by Spanish artist Mariantònia Oliver originally created in Mallorca with a group of local elderly woman. Mariantònia Oliver has demonstrated a unique capacity to bridge the gap between the community and the artist, and in this particular project to give voice to older citizens. This work makes dance accessible, participatory and an artistic and cultural experience. Come along with a friend and enjoy dance.
For more information contact Jazmin Chiodi, Artistic Director, Tipperary Dance Platform:
Tel: 085-1683611
Email: info@iselichiodi.com
Tipperary Dance Platform for this project counts with the support of: Acción Cultural Española (AC/E) who supports the participation of Mariantònia Oliver dance through the Programme for the Internationalisation of Spanish Culture (PICE), in the framework of the Mobility grants, Creative Ireland, Tipperary County Council Arts Office, Arts Council of Ireland and Nenagh Arts Centre