Classes
Nenagh Arts Centre hosts and runs a number of different classes. Please contact the individual organisations or numbers below for more details:
MacLoone O'Meara Academy of Irish Dancing:
Monday 4pm - 8pm
Thursday 4pm - 7.30pm
Friday 5pm-6pm
Contact Nikki McLoone: 087 2486384
Save
Turning Pointe School of Ballet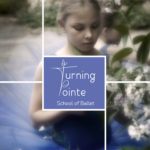 Ballet Classes with Sophia Bailey starting Monday 17th September (for 10 weeks). Ages: 3+
Sophia began her training with her mother, Elaine Bailey, who ran a ballet school in Ireland for over 20 years before moving to England at 14 to train with Dorothy Stevens MBE. On migrating to Australia with her family, she was accepted into the National Theatre Ballet School, and then the Victorian College of the Arts. She graduated with a Bachelor of Arts (Dance) degree and joined Melbourne's vibrant independent dance scene.
Sophia ran her own school, The North Eastern Ballet School, in Melbourne before returning to Ireland where she freelanced for various schools including Shawbrook where she taught for six years including several Summer Schools.
She currently teaches at the Inchicore College of Further Education in Dublin and is a ballet tutor at the Irish World Academy of Music and Dance, University of Limerick. She is a fully registered member of the Teaching Council of Ireland. She founded the Turning Pointe School of Ballet in September 2005, teaching in Borrisokane and Killaloe, and is looking forward to starting classes in Nenagh at the Nenagh Arts Centre.
Contact Sophia: 087 0569841 or turningpointeballetschool@gmail.com for more details.
Save
Pilates:
Every Monday from 7:30pm
Contact Geri Cantwell: 087 6491725
Anam Yoga:
Tuesday's from 10:30am
Yoga With Siobhan Shinners.
15 years teachng - Yoga Therapist, Nutritionist, Iridologist & Medical Herbalist.
Reserve a place by text 087 7714938 or Book online at www.anamyoga.org.
Zumba Fitness with Sarah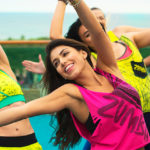 Every Tuesday, 7-8 pm.
A total workout, combining all elements of fitness – cardio, muscle conditioning, balance and flexibility, boosted energy and a serious dose of awesome each time you leave class. Suitable for all levels.  €6 per class.
Save
Camera Club:
Tuesdays (every two weeks)
The Nenagh Camera Club season runs from September through to May with a break then for the summer months. We meet up every second Tuesday in the Arts Centre from 8pm to 9:30pm. The club caters for all levels of photographers from beginners to advanced users. A wide variety of activities are scheduled during the term including talks by guest photographers, competitions, outings, camera techniques and photo editing. New members are always welcome
Anam Yoga:
Wednesdays from 6:30pm (Beginners)
Yoga With Siobhan Shinners.
15 years teachng - Yoga Therapist, Nutritionist, Iridologist & Medical Herbalist.
Reserve a place by text 087 7714938 or Book online at www.anamyoga.org.
Save
Save
Parent and Toddler Group:
Wednesday 10am - 12pm
Nenagh Parent and Toddler group runs every Wednesday morning 10am - 12pm in Nenagh Arts Centre during the school term. The aim of the group is to provide a secure space for young children to mix with their peers, and for parents and carers to socialise and develop new friendships. The group is run by a committee of parents, and a new committee is voted in each year. The cost of the group is €3 per family per morning, with tea and coffee provided.
Contact: Sineád O'Brien 086 2532021- sineadbri@yahoo.com
Save
Back2Basics Weight Management & Motivation:
Back2Basics Weight Management & Motivation promotes healthy eating leading to a healthy lifestyle with the support and help that you need along the way!
NO MEAL REPLACEMENTS. GIMMICKS OR FAD DIETS, JUST GREAT ADVICE AND MUCH NEEDED MOTIVATION!
Wednesday 6.00pm - 9.00pm
Thursday 9am - 2pm
Classes are in the Castle Room in Nenagh Arts Centre. You must make an appointment to join. If you would like further details please contact:
Martina Jones 087 6707832
simplylifechanging@gmail.com
Yoga:
"Life is made of choices. If you improve your world improves."
Thursday:
              Yoga:    6:45pm – 9:00pm 
Both classes are beginner friendly. However the Elements class has more challenge than the first. The 6:45pm class is intended for people with back care issues, people looking to relax etc. The 8pm class is for those looking for a bit more strong stretching.  Regardless of the class and stretching, the emphasis is ultimately the true purpose of yoga: stepping outside of thought into the peace and stillness naturally within the human heart.
Donal qualified as a teacher in the Iyengar tradition of yoga in 2002 and spent five and a half years living with Buddhists deepening his understanding of mindfulness and meditation. He has taught yoga and mindfulness at the Dublin Buddhist Centre, Samadhi Yoga Centre, and to members of the Tipperary senior hurling team. He has also worked as a volunteer with groups of individuals in drug rehab, cancer support centres and centers for adults with special needs.
Testimonials:
"I really enjoyed the sessions and disappointed that I did not start earlier. It was one hour a week that I could just switch off totally and concentrate on myself which normally I find hard to do"
"Donal has great experience and knowledge to share. His kindness and simplicity are wonderful."
Contact Donal Quirke: 087 9656398
North Tipp Yoga
North Tipp Yoga Facebook
donal@northtippyoga.com

Save
Kinder Music For Toddlers:
Music programme involving play and movement for parents and toddlers in Nenagh Arts Centre on Saturday mornings at 10am. Sessions are 30 - 40 minutes and fees are €5 per week. Family rates are available.
Contact Florence Starr: 087 6452103