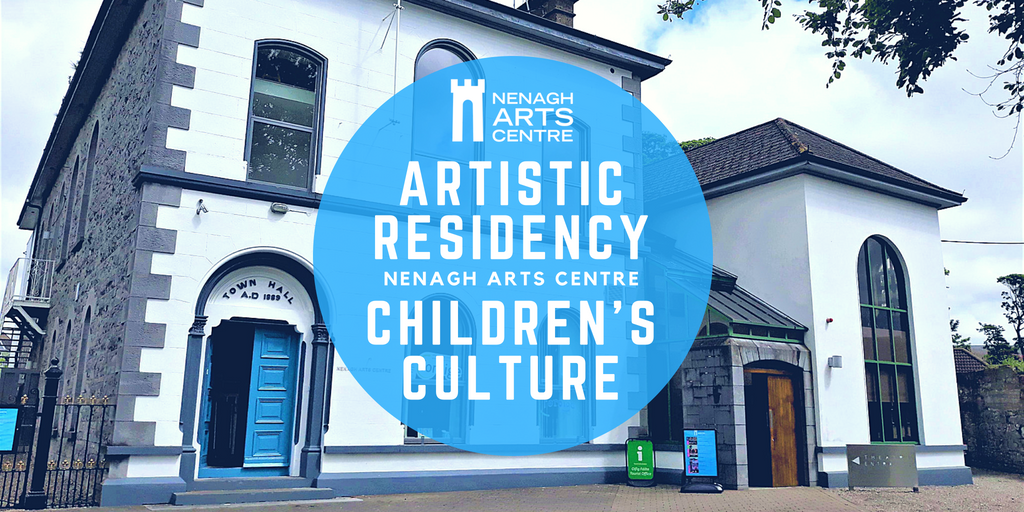 In association with the Creative Ireland Programme and Tipperary County Council, Nenagh Arts Centre are offering an Artistic Residency opportunity for a period of 1 month with a focus on Children's Culture.
At Nenagh Arts Centre, our focus is on developing an exciting programme for young people. We aim to develop a creative culture that puts children at the centre, supports the development of our youth and fosters an appreciation of our diverse culture, that not only reflects our rich history but expands into other cultures and traditions too.
The project would be a one-month residency in July 2018, in which we would provide a space for a local artist to reflect, research, present, produce and explore their practice within our community. We would also provide financial support of €1500 to the artist to enable them to concentrate on their artistic practice. In addition to a stipend, the residency would include a private office with wifi, use of the Nenagh Arts Centre facilities, (dance studio & theatre) as well as administrative and communication support.
The residency would be open to artists working in all performance disciplines, including but not limited to theatre, puppetry, spoken word, literature dance etc. with a focus on Children's Culture. As part of the residency, the artist will provide a showing/performance/workshop during their residency which would be open to our local community.
Please note: The residency does not include accommodation and is open to Tipperary-born or Tipperary-based creative practitioners with a focus on creating new work for young audiences.
Access to the Arts Centre is available Monday – Friday, from 9am -5.30pm, some Saturday's & evenings may also be available. It is a requirement that a minimum of 15 hours a week is spent working at Nenagh Arts Centre.
How to Apply
Email director@nenagharts.com with the following:
A CV

A 1-page proposal

Examples of previous work – images/video

Artist Statement
Closing Date Friday 15th June at 5pm