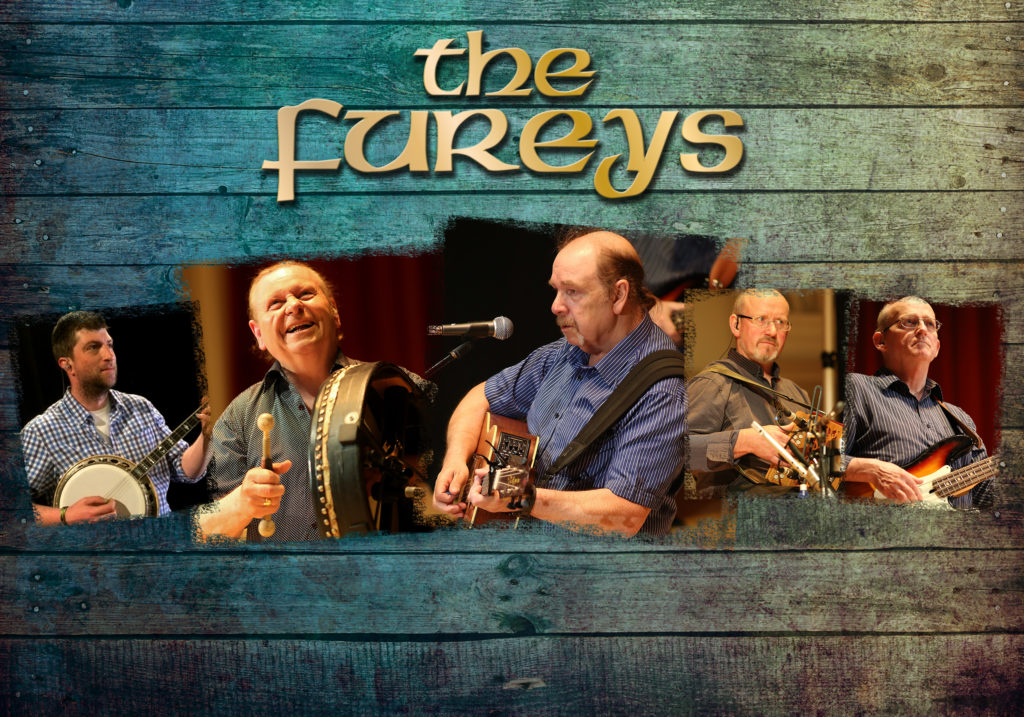 Legends of Irish music & song The FUREYS, renowned for their hit songs such as 'I will love you', 'When you were sweet 16', 'Red Rose Café' will be playing at Nenagh Arts Centre for one night, 16th February, 8pm to coincide with the release of their 40th Anniversary CD of 17 new recordings.
The band was formed back in 1978 literally by accident. George, Paul and Davey were playing in Denmark with their own band called the Buskers and Eddie and Finbar, while touring in Germany were involved in a road accident. When George and Paul got news of the accident they immediately travelled to Germany to be with their brothers. They then decided that they should all be playing together and this was the start of the Fureys.
Inevitably changes have occurred over the years however George and Eddie have continued to delight audiences on their tours. We are delighted to have acclaimed banjo player and Lorrha native Pio Ryan take to the stage with The Fureys in Nenagh, where we know he will receive a very warm welcome.
For the love birds in the audience you can kickstart your Valentine's weekend by making a night of it. Book your table for 6pm in Steeples for Tapas & Wine prior to the performance and finish the night off with some tender tunes.