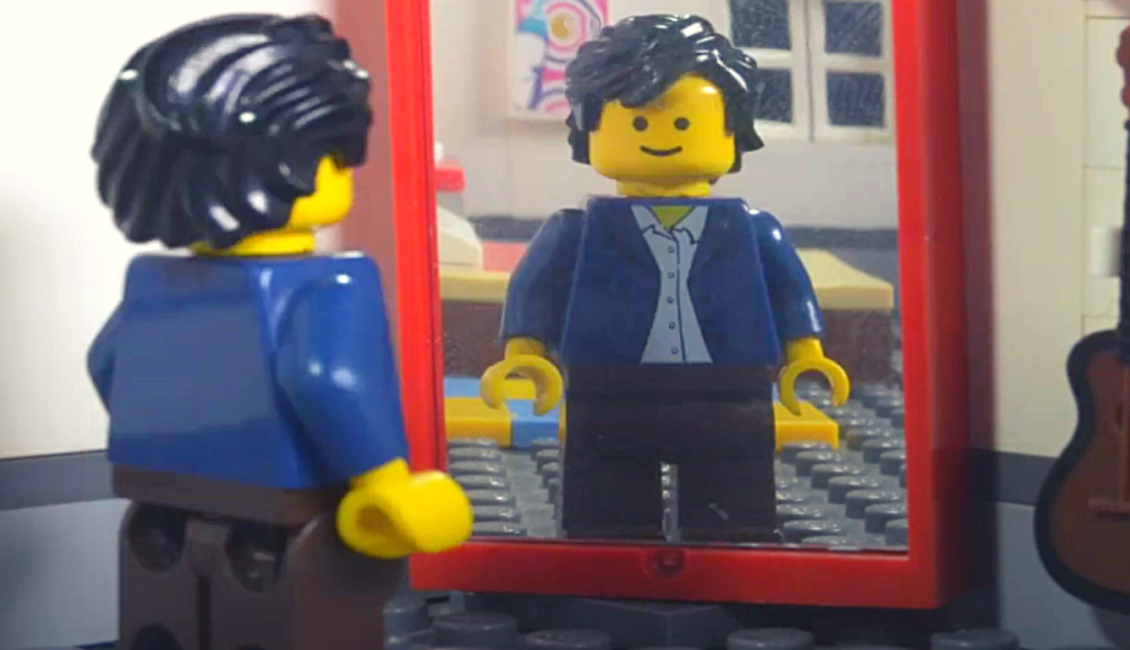 Go to school. Learn a skill. Get a job, preferably a pensionable one. And try to keep that job down until you'd done a lifetime's service and you can put the feet up on a weekday afternoon. Until the turn of the Millennium, or arguably until the last decade, that was a routine life cycle. And it works for a lot of people, but not all.

It was difficult to make progress developing a career, or showcasing your passion, until you had a third-level degree. But the internet has given younger people an incredible, modern platform to display their talents.

Take, for instance, Dublin teenager James Morgan. Following his Dad William's lead, James became fascinated with the creative possibilities of Lego block building at the age of just five years old. He's still a teenager but his YouTube channel, Jam Studios, has over 300 subscribers. With almost 50 stop-motion videos already published online, he's already developed an impressive portfolio that can be viewed by animation enthusiasts around the world.

What to Wear is just one of James's creations. A comedy which captured the challenges of getting dressed in the morning, it won the Next-Gen award at the inaugural Nenagh Children's Film Festival in 2020. Click here to make your own Next-Gen submission to the 2022 Nenagh Children's Film Festival.


"It took around 1,000 photos to make it," explained James. "It was the first time I had built a set just for that, not just using a standard Lego set. I even made the posters for the bedroom walls to give it a cool feel. I also experimented with new lighting. I even put an LED into the bedside lamp.

"My Dad's cousin actually told me about Nenagh Children's Film Festival, and I was really interested in entering it. I was delighted to get in, I didn't think I would. And I was very thrilled to win, of course."

Festival organisers at Nenagh Arts Centre are now encouraging children to send in their Next-Gen animation submissions to the 2022 festival. It could be a stop-motion Lego creation like James's winning entry. It could be a hand-drawn or computer-generated animation. It could involve clay or sand, or even a flip-book. This is a unique opportunity to get creative and showcase your film at a three-day festival in June.

For James, the recognition at the Nenagh festival was a nice feeling. "It's really helped me. It's a good confidence booster. Knowing that I entered it and did well makes me think that my stuff is good."

He's encouraging other children to get involved and send in their submissions before the May 12th deadline. "Just go for it. See how you do. If it doesn't turn out well, you'll know for the next time", advised James.

Artistic Director at Nenagh Arts Centre, Eva Birdthistle, is encouraging children to get involved and experiment creatively in their submissions:

Here are the criteria for Next-Gen entries to Nenagh Children's Film Festival:
You must be between 8 and 15 years old.
The piece must be no longer than five minutes.
A parent or guardian must submit their e-mail address.
You must submit your film via a Vimeo or YouTube link

"The Next Gen animators are the future of animation in Ireland, and they need to be supported where possible. By giving these young animators a platform to showcase what they are creating today provides them with a sense of what the future could look like for them, if they choose animation as a career.

"Each year we're excited to see the talent of these young people, and this year is no exception. We can't wait to share their work as part of this year's festival", said Eva.

Nenagh Children's Film Festival showcases three days of animation, short and feature films, produced in Ireland and overseas by industry professionals, and students. The programme of events also includes workshops and Q&As to help budding filmmakers to develop their skills. It takes place online from June 10-12th, 2022, as part of Cruinniú na nÓg celebrations. All activities and screenings will be free of charge.