Nenagh Arts Centre is delighted that The Nenagh Players are returning to perform 'Duet for One' for two nights this April. Cancelled due to the severe weather at the start of March, it was agreed that after their tour in the Amateur Drama Council of Ireland Drama Festival circuit 'Duet for One' would return to Nenagh.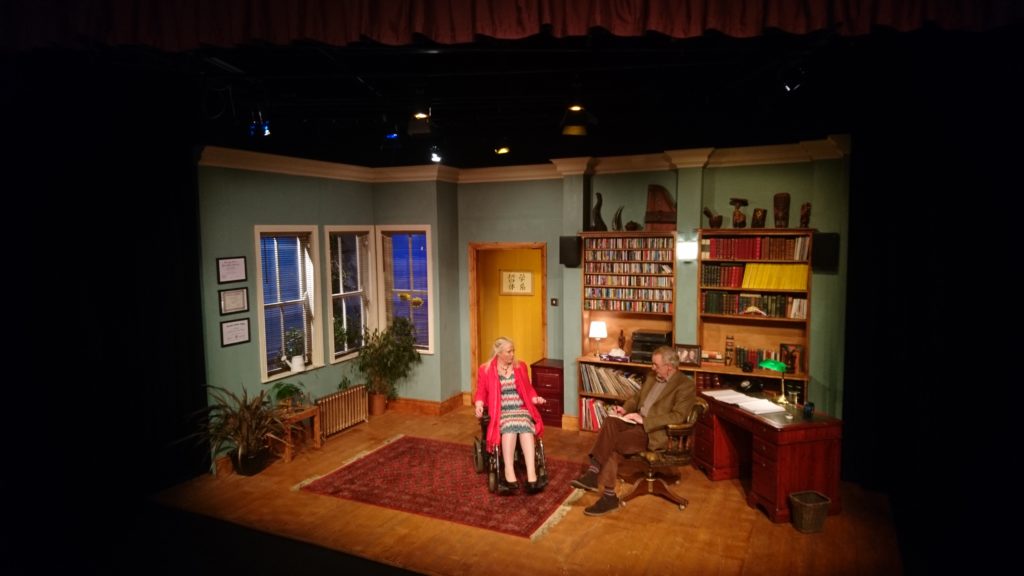 A powerful and moving play by Tom Kempenski about a world-famous concert violinist Stephanie Anderson who is forced to re-evaluate her life when struck down suddenly with multiple sclerosis.  The play is a 'fly on the wall' peek at sessions between her and her psychiatrist, Dr. Feldman and through a series of highly charged encounters is led to examine her deepest emotions and finally to consider a future without music.  The Nenagh Players have very successfully brought this play on tour in the Amateur Drama Council of Ireland Drama Festival circuit and out of 8 festivals entered, have achieved a first place, three seconds and two thirds. Directed by Donal Bray, with Ciara O'Sullivan and Kevin Walshe playing the two protagonists ably supported by Noel Stanley, stage manager and his talented crew.
This play based on the life of Jacqueline du Pré, the cellist who rose to huge acclaim in the 1960's until she was struck by MS in 1971 asks the big question, the one that has occupied the minds of so many moving writers; how do you go on living when all hope has gone?
'Duet For One' comes to Nenagh Arts Centre for two nights Friday April 13th and Saturday 14th of April at 8:00pm.