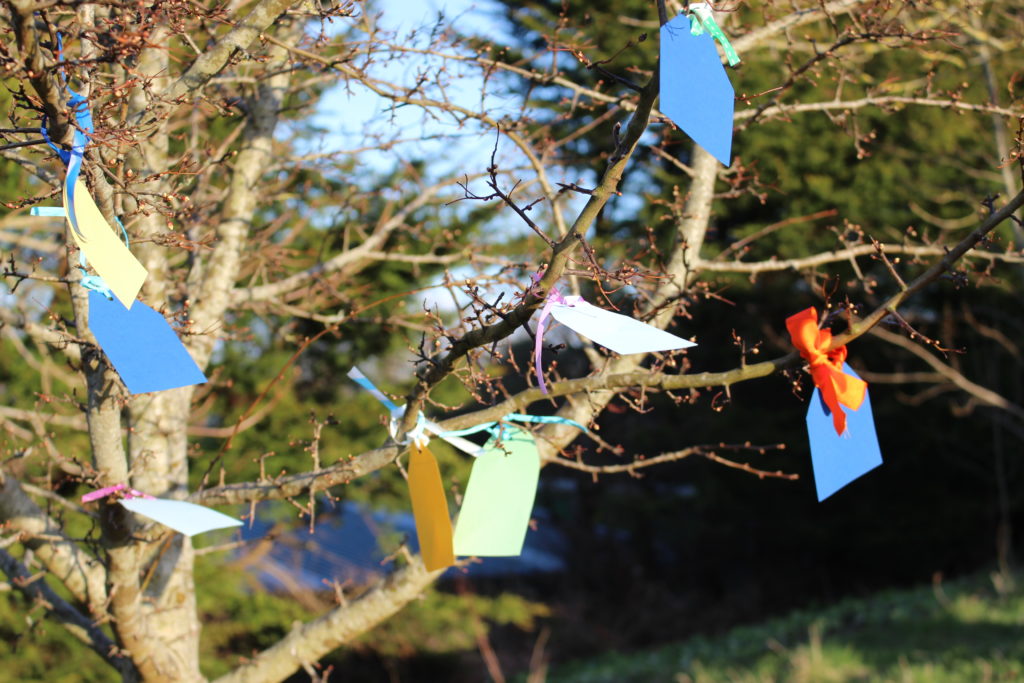 This year we are delighted to celebrate Poetry Day Ireland on April 26th in association with Dromineer Literary Festival.
Primary school children in Tipperary and surrounding areas have been invited to create their very own 'Poet – Tree'. Eva, our Artistic Director, came up with the idea after seeing this at Carlow Arts Festival in 2017. The theme for the 4 line poems is 'Surprises' and the tags will be hung from a tree in the school grounds. Photographs from all the schools of their 'Poet-Trees' will then be sent to us and we will create an album of all entries on our social media channels.
A week prior to Poetry Day the colourful tags will be collected from the schools in Nenagh and we will hang the poems from the trees in Banba Square, creating our very own Poet-Tree. All are invited to come and view it, take a few photos and read some great poetry.
From its first event in November 2004, Dromineer Literary Festival has grown into a much loved and warmly anticipated event on the autumn literary calendar.  It's a testament to the hard work of the volunteer committee that the festival enjoys the reputation and success it has today. Establishing a festival of this calibre is an achievement in which the entire community takes pride. The Dromineer LIterary Festival are extremely grateful to The Arts Council, Tipperary County Council Arts Office, Waterways Ireland and their many local sponsors for their continued support. One of the highlights for the October festival is the Primary Schools Children's Poetry Competition, sponsored by The Nenagh Bookshop .