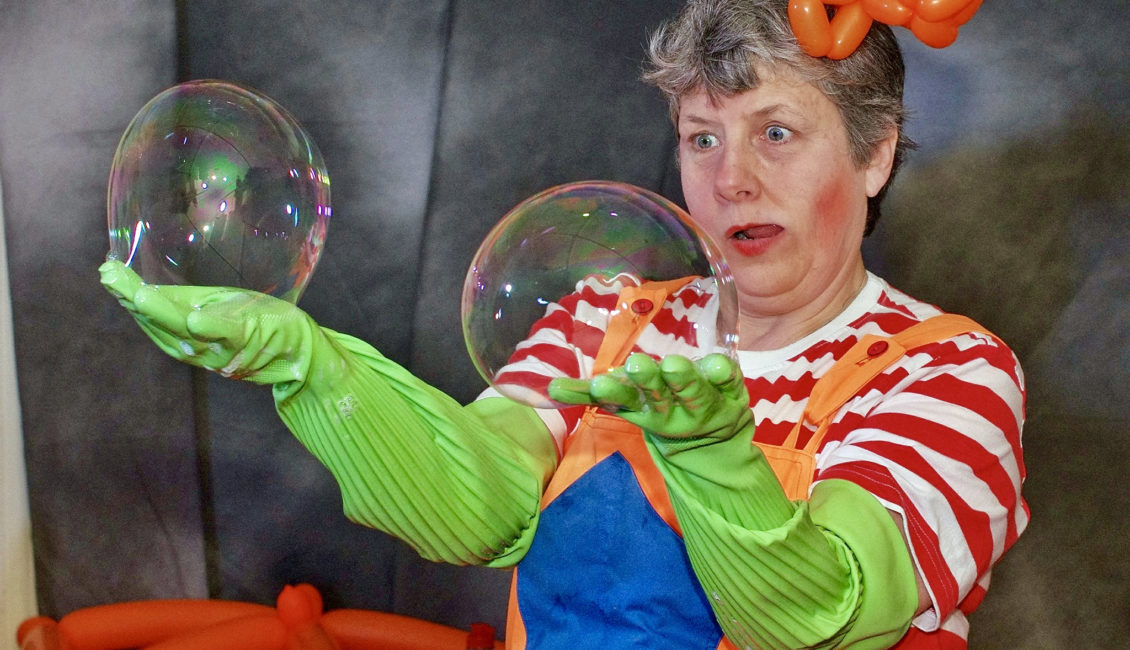 Nenagh Arts Centre is excited to welcome back Multi-Award winning artist and Guinness World Record holder Caroline Ainslie, performing as "Bubblz " with her 'Bubbly Bubbles' bubble show on Sunday 28th July at 3pm.
Bubblz has been amazing audiences around the world for nearly 15 years using bubbles and balloons. Bubblz loves bubbles and is thrilled to be performing her new show in Nenagh. Her passion is so great, she has even blown bubbles at the top of Mount Kilimanjaro! She HAD to know if they would work! Her new Bubbly Bubbles bubble show is filled with laughter, giant bubbles, square bubbles, smoky bubbles, flying bubbles, OOHs and AAHs!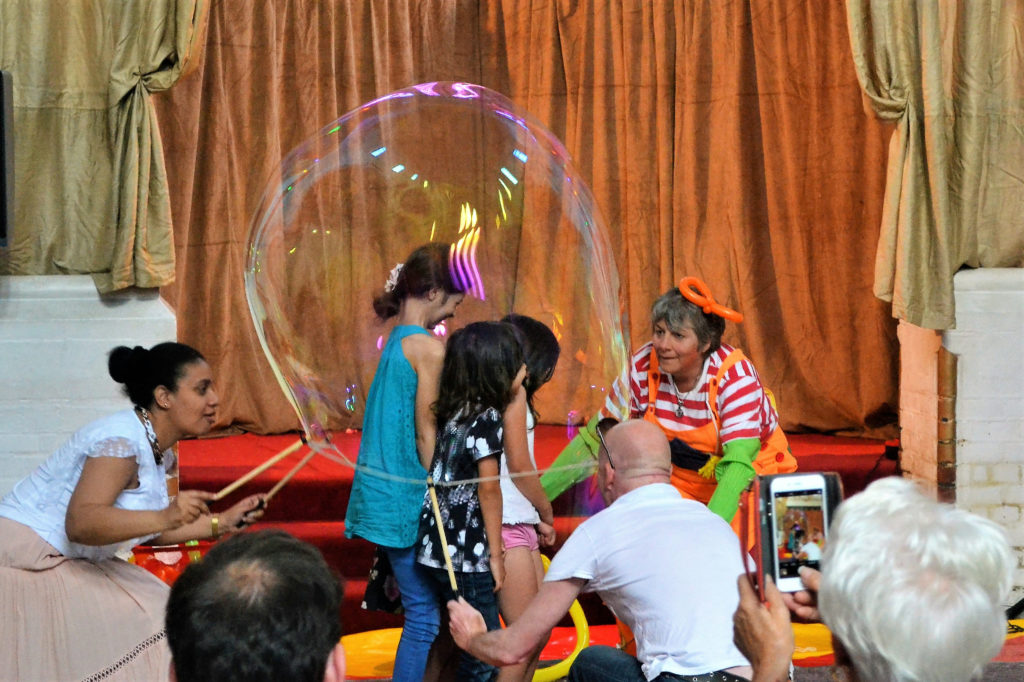 Bubblz will take you on a journey full of bubbles of all shapes and sizes AND laughter! Bubblz bubbles with bubbly fun as she brings learning alive and engages children to love learning about bubbles! Audiences of all ages are transfixed as the bubbles work their "magic".
"Why are bubbles so beautiful? How thick is a bubble? How to bubbles work? How do you make giant bubbles? What's the biggest bubble you can make? Can you put me in a bubble?" These burning questions are all answered during the show and yes, someone WILL go in a bubble, with a bit of help from the audience! Bubblz delights audiences of all ages and loves nothing better than being told after every show: "I think I enjoyed the show more than the children did!"
"Brilliant! I had had my Grandchildren at this! We really loved it!"
"We've had so many positive comments from children and their parents. Especially when they nagged at home to make bubble solution! Thank you once again" – Kirsty Evans, Blakeney School
Click HERE to book your tickets, pop into our Box Office or ring 067 34400.