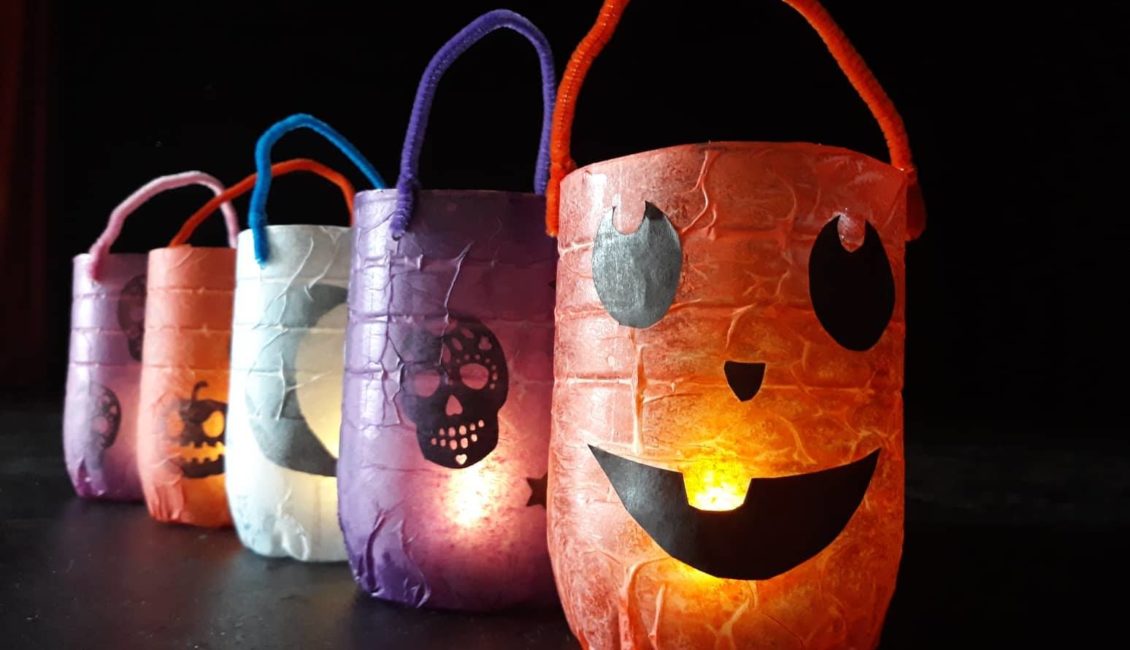 If you weren't able to make it to our Spleodar Halloween Lantern Workshop last week here at the Arts Centre never fear because below you can find step by step instructions for our lanterns.
If you make the lanterns then we'd love to see you at our Parade on Monday 29th October.
All you need to take part is your lantern and an adult. Come join us at 6pm at the car park on Friar Street by the Franciscan Abbey. See you then !!!
To make the lanterns you will need:
Empty Water Bottles
Tissue Paper
PVA Glue mixed with a little water
Black paper
BATTERY Tealight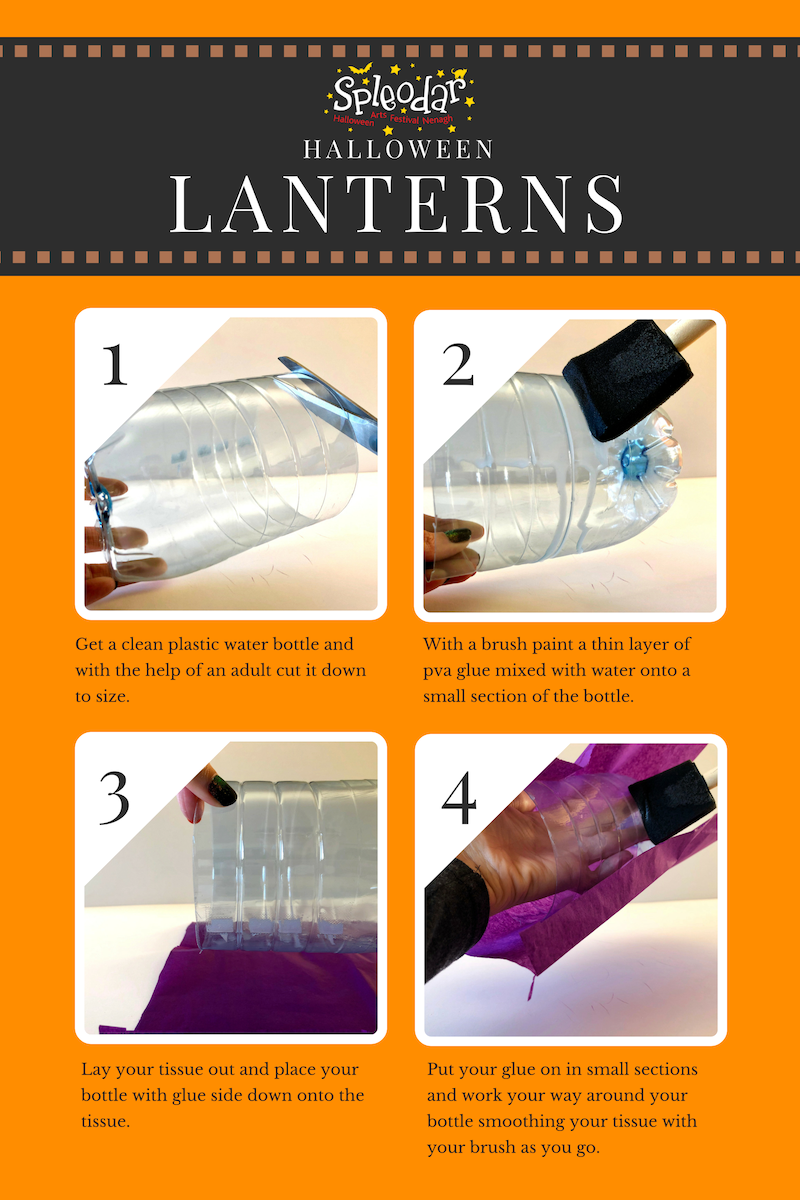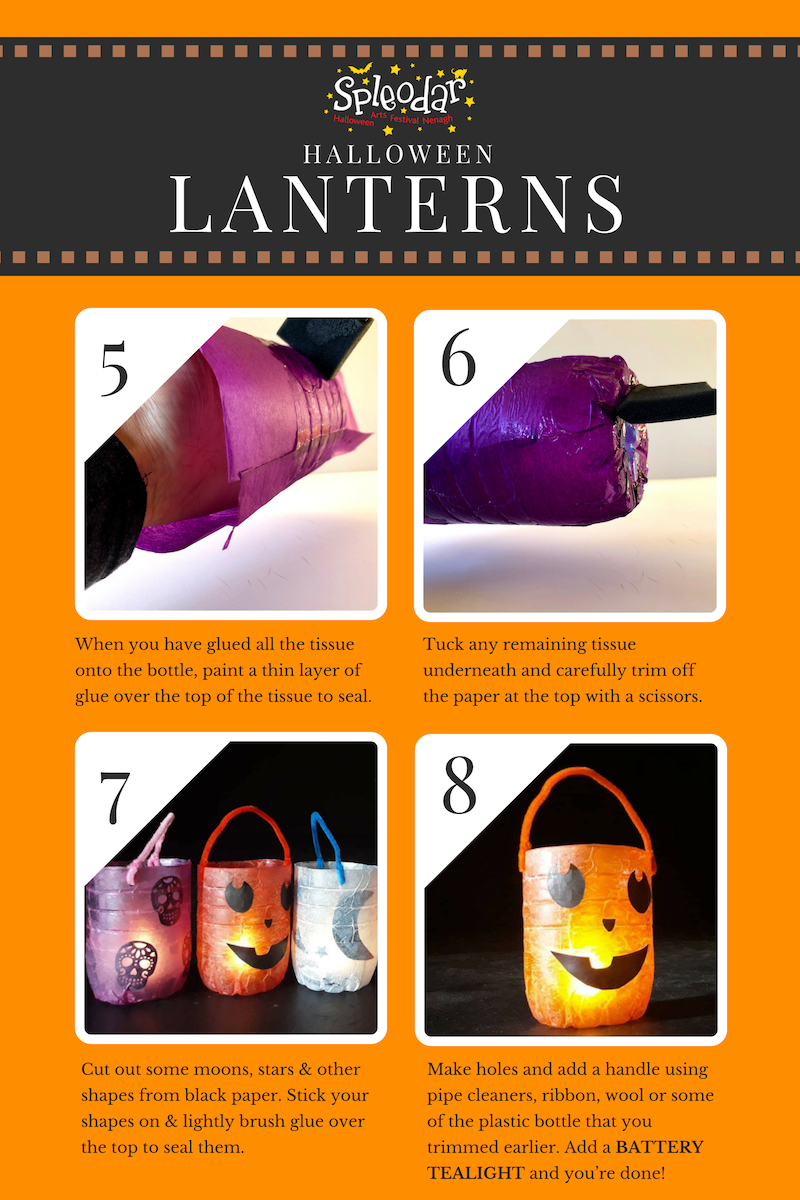 Click HERE to download the PDF Instructions