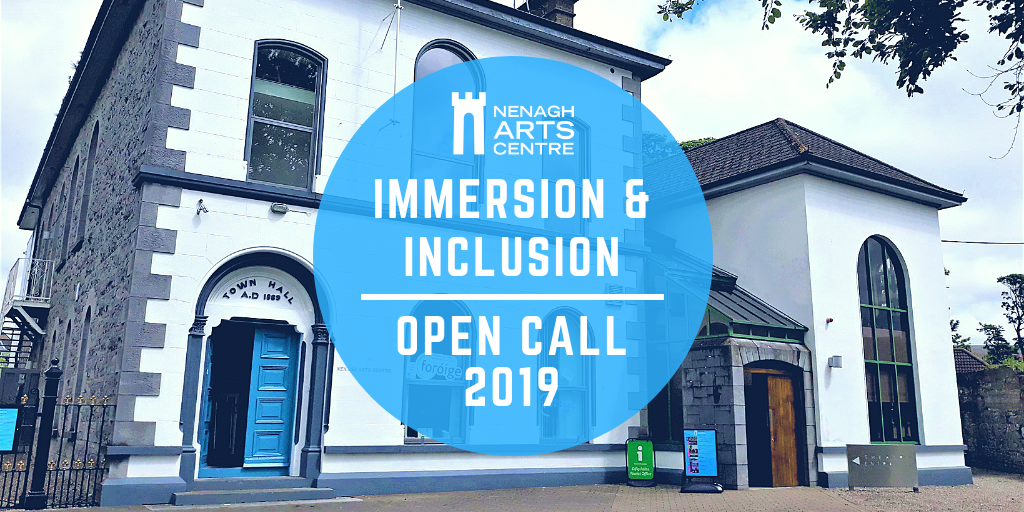 Immersion & Inclusion
In association with
Creative Ireland Programme & Tipperary County Council
'Immersion & Inclusion' is a two-month creative engagement that develops performances to connect creative practitioners with young people and their communities that often find themselves outside creative performance & engagement. It is our ambition is to support artists to develop their performance into an inclusive and engaged piece for these audiences and their families. This may include elements such as Sign Language, Sensory Experiences or even Non-Verbal Communication with a view to tour to regional venues across Ireland.
The Open Call is for creative practitioners whose work currently engages with young audiences, ages 5+ in all performance disciplines, including but not limited to theatre, puppetry, spoken word, literature dance etc.
The project is a two-month creative engagement, July – August 2019, in which we will provide a space for a practitioner to develop their performance to be an inclusive engaged piece suitable to tour regional venues. We would also provide financial support of €2500 to enable them to concentrate on their artistic practice. In addition to a stipend, the project includes an accommodation allowance of €500, a private office with wifi, use of the Nenagh Arts Centre facilities, (Dance Studio & Theatre) as well as administrative and communication support with an aim to develop a marketing pack to include images and video.
Access to the Arts Centre is available Monday – Friday, from 9am -5.30pm, some Saturday's & evenings may also be available.
Required:
a minimum of 3 days a week is spent at Nenagh Arts Centre
the Creative Ireland, Tipperary County Council & Nenagh Arts Centre Logo's appear on all marketing material
the opening performance is held at Nenagh Arts Centre
closing date is Friday 31st May at 5pm
At Nenagh Arts Centre we are passionate about supporting the creation of work that not only increases access to the arts but more importantly increases participation, engagement & inclusion.
How to apply
Fill out the form below and include your proposal, upload a CV (pdf file) and an image (2MB or less). Feel free to include video URL's to Youtube or Vimeo in your proposal.
Closing Date Friday 31st May at 5pm
---