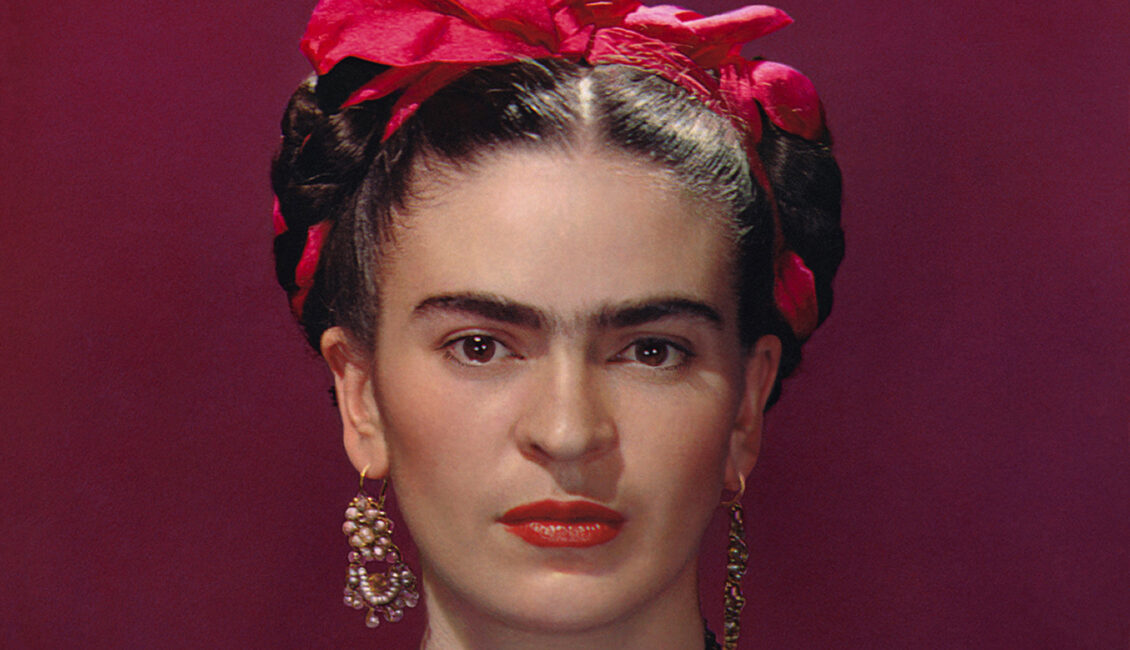 Copyright – Nickolas Muray Photo Archives
Frida Kahlo was born on July 6th 1907, she is considered one of Mexico's greatest artists. She is celebrated for her devotion to the Mexican indigenous culture and still admired today as a feminist icon.
She suffered from polio as a child and as a teenager was in a serious accident where she suffered fractures to her spine, pelvis and foot, which left her in constant pain. While recovering she focused on painting and finished her first self-portrait the year after her accident.
In 1922 she enrolled in school, one of few female students to do so. She was known for her cheerful spirit and her love of colourful traditional clothes & jewellery. While at school she became politically active joining the Young Communist League & Mexican Communist Party.
She is famous for her colourful self-portraits, works inspired by nature and Mexican folk art. Her likeness of a floral headdress, indigenous clothing, red lips and even her unibrow have become an iconic symbol that inspires artists even today.
She died on July 13th 1954, aged just 47
"Feet, what do I need you for when I have wings to fly?" Frida Kahlo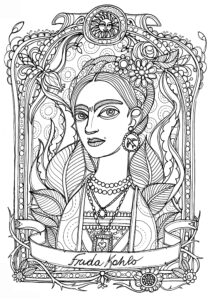 Colouring Competition
To celebrate Frida's birthday on 6th July we are running a colouring competition where you have the chance to win a hamper of Art supplies.
Just download the A4 Frida page on the right by clicking on it, colour it in what ever style you like and then drop it into the Arts Centre after the 6th of July. Don't forget to put an adults name & number on the back of your artwork. Closing date is Friday 17th July!